Bromeliads near Miami
Grant's Farm Nursery offers an excellent selection of Bromeliads Near Miami. Bromeliads add great color and structure to any garden. They are tropical and exotic in appearance. Their vibrant colors will make your landscaping stand out.

For the largest variety of Bromeliads Near Miami, Grant's Farm Nursery is your top wholesale supplier. Our wholesale bromeliad nursery has been growing quality bromeliads for years from our location in Davie. We are bromeliad enthusiasts, specializing in and growing only bromeliads. Our family farm ships to all U.S. states, Canada, as well as the Caribbean.
Grower and Supplier of Beautiful Bromeliads near Miami
Our mission is to grow a wide variety of Bromeliads Near Miami. As a wholesale supplier, we aim to deliver top quality plants at affordable prices. Grant's Farm Nursery has many clients including landscapers, landscape designers, interior designers, plant brokers, garden center retailers and other retailers. Excellent customer service is of utmost important to us.

Landscapers Bromeliads near Miami
We cross breed Bromeliads Near Miami, creating unique varieties. Our bromeliads are available in numerous vibrant colors. They have transcended many a home or garden. Grant's Farm Nursery is excited to provide this variety of bromeliads to our wholesale clients, who in turn can sell a stunning array of bromeliads to their customers.

Grant's Farm Nursery may grow Bromeliads Near Miami, but we can ship them anywhere. Our shipping methods are controlled. Our bromeliad plants are well-packaged and your wholesale order will arrive safely at your door. With its thick and lush foliage, Bromeliad plants provide an exotic touch to any home, garden or landscaping project.
Here is a list of our Beautiful Tropical Bromeliad Plants available...
Aechmea
Alcantarea
Androlepis
Neoregelia
Nidilarium
Vriesea
Werauhia
Xvrieseacantarea
We, the Grant Family, welcome your interest in Wholesale Bromeliads. We are thrilled that you have found us, as your special supplier of Bromeliads! Call or email us for a full price list and inventory of our beautiful Bromeliads.
As a passionate traditional farming family, we actively maintain one of South Florida's largest and most successful Bromeliads near Miami Nurseries.
Wholesale Tropical Plants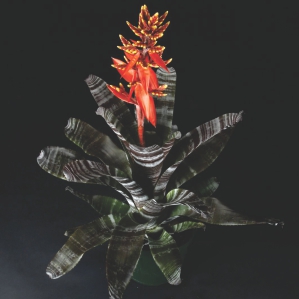 Grant's Farm Nursery is located in South Florida and ships Wholesale tropical Bromeliad plants throughout the USA.