Bromeliads near Hollywood
Bromeliads near Hollywood are available from Grant's Farm Nursery. Our goal is to supply you with beautiful, healthy Bromeliads. We know that your customers will immediately fall in love with them. Contact us today!

We cater to professional landscapers, garden designers, large retail garden centers, and commercial contractors. They love to use these tropical plants to renovated old residential complexes or to enhance any outdoor area. We are a reputable Bromeliads near Hollywood supplier. We can guarantee savings on your wholesale bulk order!
Grower and Supplier of Beautiful Bromeliads near Hollywood
Grant's Farm Nursery has Bromeliads near Hollywood at great wholesale prices .We have a stellar reputation for quality control and high standards. Bromeliads come in a wide range of color, sizes and varieties. Some are miniatures, others are giants! Bromeliads are popular as ornamental plants in both luxury settings and in ordinary homes.
Landscapers Bromeliads near Hollywood
Back in 1959, we opened one of the largest thriving retail nurseries in South Florida. We operated until the late 1980's, when we gained our status as an exclusive Bromeliads near Hollywood. We are proud to ship throughout the country and abroad.
We offer experts in offering Wholesale Bromeliad in South Florida at Grant's Farm Nursery! We attract many loyal wholesale clients. Our well-maintained 22 acre Bromeliad farm has remained at this location, since 1991.
Here is a list of our Beautiful Tropical Bromeliad Plants available...
Aechmea
Alcantarea
Androlepis
Neoregelia
Nidilarium
Vriesea
Werauhia
Xvrieseacantarea
We, the Grant Family, welcome your interest in Wholesale Bromeliads. We are thrilled that you have found us, as your special supplier of Bromeliads! Call or email us for a full price list and inventory of our beautiful Bromeliads.
As a passionate traditional farming family, we actively maintain one of South Florida's largest and most successful Bromeliads near Hollywood Nurseries.
Wholesale Tropical Plants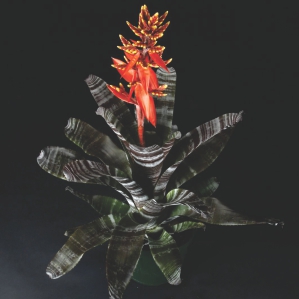 Grant's Farm Nursery is located in South Florida and ships Wholesale tropical Bromeliad plants throughout the USA.