Bromeliads near Hollywood FL
Your Bromeliads near Hollywood FL are available in bulk at competitive prices. At Grant's Farm Nursery, we have a passion for growing the Bromeliads plant and are happy to distribute them to our clients all over the United States.
There are over 3,000 species of Bromeliads near Hollywood FL and we love working hard every day to cross breed the stunning plant and create more species. They are easy to maintain and can thrive almost anywhere. They are widely popular with landscapers, retailers, plant brokers, and interior designers and can be seen inside and outside all over the country.
Grower and Supplier of Beautiful Bromeliads near Hollywood FL
Bromeliads near Hollywood FL are loved by plant enthusiasts everywhere. We grow them on our expansive farm and sell in bulk to wholesalers throughout the United States and Canada. We are currently one of the largest retail nurseries in the South Florida area and have built a stellar reputation since being established in 1959. We are proud to be one of the best in the business.
Landscapers Bromeliads near Hollywood FL
Grant's Farm Nursery is very knowledgeable about Bromeliads near Hollywood FL. We have a lot of experience cultivating this beautiful plant and contributing to its growing availability all across the 50 states.
Bromeliads near Hollywood FL are shipped to clients across the country from our 22-acre farm. We love what we do and it shows in the beautiful plants we sell. Contact us by phone or email today to learn more.
!
Here is a list of our Beautiful Tropical Bromeliad Plants available...
Aechmea
Alcantarea
Androlepis
Neoregelia
Nidilarium
Vriesea
Werauhia
Xvrieseacantarea
We, the Grant Family, welcome your interest in Wholesale Bromeliads. We are thrilled that you have found us, as your special supplier of Bromeliads! Call or email us for a full price list and inventory of our beautiful Bromeliads.
As a passionate traditional farming family, we actively maintain one of South Florida's largest and most successful Bromeliads near Hollywood FL Nurseries.
Bromeliads near Hollywood FL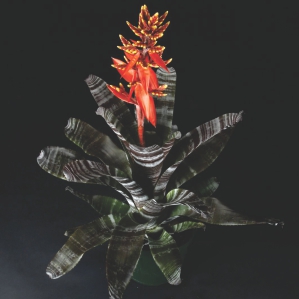 Grant's Farm Nursery is located in South Florida and ships Wholesale tropical Bromeliad plants throughout the USA.