Bromeliads near Florida
If you're looking for Bromeliads Near Florida, look no further than Grant's Farm Nursery. Contact us by phone or email for information about our beautiful Bromeliads plants we can have shipped no matter where you are in the U.S.
The wide selection of stunning Bromeliads Near Florida is sure to impress you. Grant's Farm Nursery grows the plant on our expansive farm and always maintains a large inventory to meet our wholesalers needs. We are able to ship to all 50 states, as well as Canada and the Caribbean. Whether you're a landscaper, interior designer, or retailer, we are happy to do business with you!
Grower and Supplier of Beautiful Bromeliads near Florida
We are proud of the reputation we have built for ourselves since being in business. We remain one of the largest and well-known nurseries in South Florida. With our Bromeliads Near Florida, the region has never looked better. We offer a variety of vibrant colored plants that add to the gorgeous landscape. Whether inside or outside, the Bromeliads plant can brighten up any area.
Landscapers Bromeliads near Florida
Grant's Farm Nursery cultivates and cross breeds Bromeliads Near Florida so their availability continues to increase. We love the many varieties we have created over the years and work to create new varieties all the time that people can enjoy.

We want to make sure our clients are satisfied with the Bromeliads Near Florida that we can provide them. Our aim is to offer them at competitive prices so wherever you're located, you'll want us to ship the Bromeliads plants to you.
Here is a list of our Beautiful Tropical Bromeliad Plants available...
Aechmea
Alcantarea
Androlepis
Neoregelia
Nidilarium
Vriesea
Werauhia
Xvrieseacantarea
We, the Grant Family, welcome your interest in Wholesale Bromeliads. We are thrilled that you have found us, as your special supplier of Bromeliads! Call or email us for a full price list and inventory of our beautiful Bromeliads.
As a passionate traditional farming family, we actively maintain one of South Florida's largest and most successful Bromeliads near Florida Nurseries.
Wholesale Tropical Plants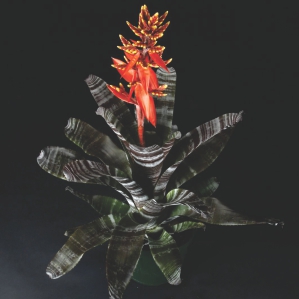 Grant's Farm Nursery is located in South Florida and ships Wholesale tropical Bromeliad plants throughout the USA.