Bromeliads near Broward County
Our Bromeliads Near Broward County are best described beautiful, sturdy and long lasting. Grant's Farm Nursery has a wide assortment of bromeliads for you to choose from. Their stunning colors add a "Wow factor" to any home or garden.

Customers have purchased our Bromeliads Near Broward County for years with great and lasting results. We are a wholesale business who cater to interior designers, plant brokers, landscapers, landscape designers, retailers and garden center retailers. The mission of Grant's Farm Nursery is to provide high quality bromeliads while maintaining excellent value and exceptional customer service.
Grower and Supplier of Beautiful Bromeliads near Broward County
Grant's Farm Nursery has been in business selling Bromeliads Near Broward County for a very long time. As one of the top growers of bromeliads, we have an excellent reputation for selling quality products at competitive prices. After placing your wholesale purchase order with us, you can rest assured, we exercise controlled shipping methods to get your order of bromeliads to you safely.
Landscapers Bromeliads near Broward County
Cultivating Bromeliads Near Broward County is a family business at Grant's Farm Nursery. We take pride in our bromeliads, as our family reputation rests on their quality. Grown right on our family farm, we cross breed bromeliads to create new varieties. Contact us today by phone or email, for more information.

We have a large variety of Bromeliads Near Broward County to meet our customers' needs. Grant's Farm Nursery sells only bromeliads. Our employees are enthusiasts, dedicated to creating new color combinations, shapes and sizes of bromeliads. Make a wholesale purchases of bromeliads from Grant's and your buyers will not be disappointed.
Here is a list of our Beautiful Tropical Bromeliad Plants available...
Aechmea
Alcantarea
Androlepis
Neoregelia
Nidilarium
Vriesea
Werauhia
Xvrieseacantarea
We, the Grant Family, welcome your interest in Wholesale Bromeliads. We are thrilled that you have found us, as your special supplier of Bromeliads! Call or email us for a full price list and inventory of our beautiful Bromeliads.
As a passionate traditional farming family, we actively maintain one of South Florida's largest and most successful Bromeliads near Broward County Nurseries.
Wholesale Tropical Plants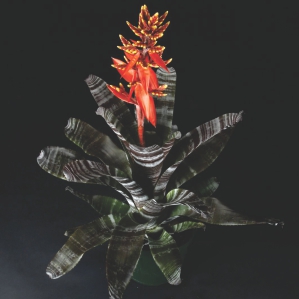 Grant's Farm Nursery is located in South Florida and ships Wholesale tropical Bromeliad plants throughout the USA.