Bromeliads

Grant's Farm Nursery grows beautiful Bromeliads in Miami to sell all over the United States. Our Bromeliads are sold to wholesalers who need them in bulk. Contact us by phone or email today to find out more information!
If you're a landscaper, landscape designer, interior designer, plant broker, or retailer, we've got your Bromeliads Miami needs covered! We take great care in growing these beautiful plants on our farm and making them available to our customers all over the country. We are proud of the work we do in cultivating and cross-breeding them while maintaining great low prices.
Grower and Supplier of Beautiful Bromeliads Miami
Our Bromeliads in Miami can be seen in many public areas, such as court yards, hotels, restaurants, and shopping malls. We sell only healthy Bromeliad plants to bulk buyers in South Florida and across the country at affordable prices. We take great pride in the support and praise we receive from wholesalers all over who love buying from us.
Landscapers Bromeliads Miami
Grant's Farm Nursery is proud to be one of the largest retail plant nurseries in South Florida. Having been established in 1959, we have built a solid reputation over the years and are happy to distribute our Bromeliads in Miami across the U.S.
If you're looking for some of the best Bromeliads in Miami for your garden project, you should get in contact with us right now. We are well-known in the industry for growing beautiful plants and contributing to the growing Bromeliads availability.
Here is a list of our Beautiful Tropical Bromeliad Plants available...
Aechmea
Alcantarea
Androlepis
Neoregelia
Nidilarium
Vriesea
Werauhia
Xvrieseacantarea
We, the Grant Family, welcome your interest in Wholesale Bromeliads. We are thrilled that you have found us, as your special supplier of Bromeliads! Call or email us for a full price list and inventory of our beautiful Bromeliads.
As a passionate traditional farming family, we actively maintain one of South Florida's largest and most successful Bromeliads Miami Nurseries.
Wholesale Tropical Plants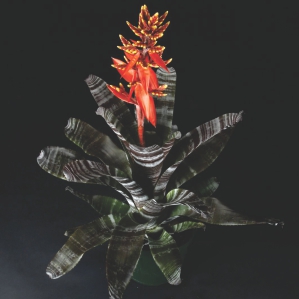 Grant's Farm Nursery is located in South Florida and ships Wholesale tropical Bromeliad plants throughout the USA.