Bromeliads Landscaping Ideas in Miami
Your outstanding Bromeliads landscaping ideas in Miami can be brought to life with a bulk purchase of stunning Bromeliads from us, here at the impressive Grant's Farm Nursery. We bulk-supply professional landscapers, interior designers, plant brokers, and garden centers in Florida and throughout the USA.
You cannot go wrong with our magical wholesale Bromeliad plants in a range of sizes, shapes and colors. Experts note that Bromeliads are among the most exciting species of the plant kingdom. Plus, Bromeliads are resilient and hardy. While they do better in frost-free areas, they adapt well to many climates. They are ideal for a range of Bromeliads landscaping ideas in Miami and indeed in other states as well.
Grower and Supplier of Beautiful Bromeliads Landscaping Ideas in Miami
Bromeliads landscaping Ideas in Miami are creative and we are proud to be able to cultivate, cross-breed, supply and ship the appropriate Bromeliads necessary to bring those ideas into reality. We want to make attractive Bromeliads widely available to the average person. Many years ago, Bromeliads were seen only in wealthy homes across Europe and the U.S.A. We keep our prices low, so you as our client can easily sell on and profit. Call us or send us an email today!
Landscapers Bromeliads Landscaping Ideas in Miami
The original Grant Family began farming in America during the 1920's. We, the present Grant Family have chosen to carry on the special farming legacy of the older generations. Today, our Bromeliads spur landscaping ideas in Miami and professional landscapers implementing those unique ideas bulk buy our Bromeliads!
We can supply you with stunning Bromeliads and landscaping ideas in Miami, that will trigger other ideas on your part! We have the perfect Bromeliads to create striking visual impact impact in a range of settings. Make us your main bulk supplier.
Here is a list of our Beautiful Tropical Bromeliad Plants available...
Aechmea
Alcantarea
Androlepis
Neoregelia
Nidilarium
Vriesea
Werauhia
Xvrieseacantarea
We, the Grant Family, welcome your interest in Wholesale Bromeliads. We are thrilled that you have found us, as your special supplier of Bromeliads! Call or email us for a full price list and inventory of our beautiful Bromeliads.
As a passionate traditional farming family, we actively maintain one of South Florida's largest and most successful Bromeliads Landscaping Ideas in Miami Nurseries.
Wholesale Tropical Plants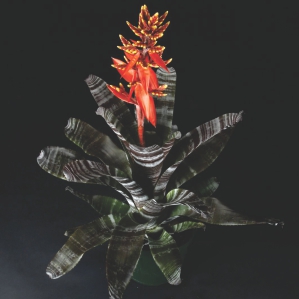 Grant's Farm Nursery is located in South Florida and ships Wholesale tropical Bromeliad plants throughout the USA.