Bromeliads Landscaping Ideas in Fort Lauderdale
We have observed that Bromeliads landscaping ideas in Fort Lauderdale benefit tremendously from the types of Bromeliads which we cultivate, here on our 22 acre Grant's Farm Nursery. We are proud that we can satisfy the demands of so many professionals in the Florida garden world and further afield, across the USA!
Your active interest in our wholesale Bromeliad plants and in the various Bromeliads landscaping ideas used in Fort Lauderdale, inspire us tremendously. We cultivate Bromeliads in various sizes, shapes and colors. All are stunning, all are striking in one way or the other. Meet with us and discuss your needs for our wholesale Bromeliad plants. Did you know there are over than 3,000 species of Bromeliads, and thousands of hybrids in the world today?
Grower and Supplier of Beautiful Bromeliads Landscaping Ideas in Fort Lauderdale
Bromeliads landscaping Ideas in Fort Lauderdale require most of the Bromeliads which we cultivate and bulk-sell to professional garden designers and landscape artists. If you are interested in what we offer, call us or email us immediately! We can benefit you, if you are a garden professional. Here is a fact: Many years ago, Bromeliads were seen only in very wealthy homes, across Europe and the U.S.A.
Landscapers Bromeliads Landscaping Ideas in Fort Lauderdale
Earlier generations of the Grant Family first farmed in America, during the 1920's. In recent times, we, the present Grant Family, opened one of the largest retail nurseries in South Florida. We operated it until the late 1980's. We then established a farm, cultivating and bulk selling Bromeliads exclusively, supplying gardening professionals who implement Bromeliads landscaping ideas in Fort Lauderdale.
Today, we are highly regarded as an exclusive wholesale Bromeliad plant trader. We properly maintain our 22 acre Bromeliad farm, passionately nurturing superb Bromeliads for fine landscaping ideas in Fort Lauderdale and across the USA as well. Let us know your needs! Place your bulk purchase order for our Bromeliads!
Here is a list of our Beautiful Tropical Bromeliad Plants available...
Aechmea
Alcantarea
Androlepis
Neoregelia
Nidilarium
Vriesea
Werauhia
Xvrieseacantarea
We, the Grant Family, welcome your interest in Wholesale Bromeliads. We are thrilled that you have found us, as your special supplier of Bromeliads! Call or email us for a full price list and inventory of our beautiful Bromeliads.
As a passionate traditional farming family, we actively maintain one of South Florida's largest and most successful Bromeliads Landscaping Ideas in Fort Lauderdale Nurseries.
Wholesale Tropical Plants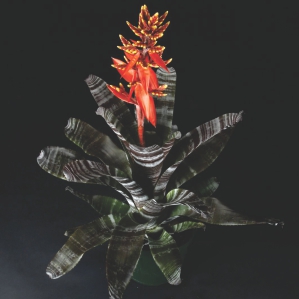 Grant's Farm Nursery is located in South Florida and ships Wholesale tropical Bromeliad plants throughout the USA.