Bromeliads Landscaping Ideas in Broward County
We proud offer Bromeliads and landscaping ideas in Broward County. Contact us, Grant's Farm Nursery. We supply bromeliads in bulk to leading professional landscapers, interior designers, plant brokers and garden centers across the USA.
You can look forward to wholesale Bromeliad plants in various different sizes, shapes and colors. With 3,000 species of Bromeliads and thousands of hybrids in the world today, along with many Bromeliads landscaping ideas in Broward County and throughout the USA, there is no end to the vibrant interest in Bromeliads. You will therefore find our Bromeliads easy to sell on to your customers. Order now!
Grower and Supplier of Beautiful Bromeliads Landscaping Ideas in Broward County
Bromeliads landscaping Ideas in Broward County are of interest to our wholesale buyers, who are professionals in the tropical plant world. We are always coming up with new ideas ourselves which we share with clients. Our passion for the cultivating and cross-breeding of Bromeliads continues to grow by leaps and bounds. of the most Bromeliads were once seen only in wealthy homes across Europe and the U.S.A. We are determined to spread them everywhere!
Landscapers Bromeliads Landscaping Ideas in Broward County
The original Grant Family began farming in 1920's. Today, we, the present Grant Family, are continuing the strong historic legacy and strengthening interest in Bromeliads landscaping ideas across Broward County and the USA. Wherever you are in the USA, we can ship Bromeliads to you, in bulk. Ask about availability dates.
We moved from retail to wholesale and it took some effort! We have no regrets today, as we enjoy selling and cultivating Bromeliads. Many landscaping ideas in Broward County require the types of Bromeliads which we grow and cross-breed. We look forward to supplying you with your first bulk order of Bromeliads!
Here is a list of our Beautiful Tropical Bromeliad Plants available...
Aechmea
Alcantarea
Androlepis
Neoregelia
Nidilarium
Vriesea
Werauhia
Xvrieseacantarea
We, the Grant Family, welcome your interest in Wholesale Bromeliads. We are thrilled that you have found us, as your special supplier of Bromeliads! Call or email us for a full price list and inventory of our beautiful Bromeliads.
As a passionate traditional farming family, we actively maintain one of South Florida's largest and most successful Bromeliads Landscaping Ideas in Broward County Nurseries.
Wholesale Tropical Plants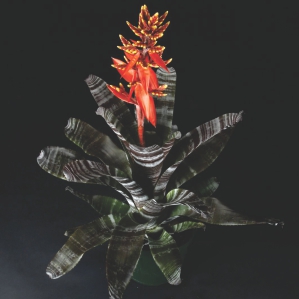 Grant's Farm Nursery is located in South Florida and ships Wholesale tropical Bromeliad plants throughout the USA.