Bromeliads Landscape Ideas

Grant's Farm Nursery encourages clients to share Bromeliads landscape ideas. We are strong on the idea of building rapport among those with like minds. Become our client and benefit from a wealth of experience gained over the years by ourselves and by clients. We supply landscapers, interior designers, plant brokers.
We take our responsibilities seriously as a leading wholesaler of Bromeliads plants. Therefore, when you place a bulk-order, we process it accurately. From assembling to shipping to after sales follow-up calling, we master the art of customer service. We aim for 100% customer satisfaction. Trust us when we say that we are actually achieving it every day. There is never a shortage of exciting Bromeliads landscape ideas, here at Grant's Farm Nursery.
Grower and Supplier of Beautiful Bromeliads Landscape Ideas
The professionals we supply with Bromeliads enjoy discussing various cost-effective Bromeliads landscape ideas with us. We greatly encourage and nurture that type of rapport. In the long-run, everybody benefits---management, staff and customers. We are a progressive business family, the Grant Family. Our background is steeped in farming heritage and enterprise. We want to get to know you and to introduce you to our Bromeliads, from which you can benefit hugely. Our prices are reasonable.
Landscapers Bromeliads Landscape Ideas
The Grant Family welcomes you warmly. We are keen on spreading our wings across the USA. We focus on shipping Bromeliads every where in the USA. Regardless of the size of your bulk purchasing order, we are ready to facilitate you. Meet with us and gain useful Bromeliads landscape Ideas from us!
It was back in the year 1991, that we bought 22 ares of prime farming property and set-up our farm, Grant's Farm Nursery. We had an extensive background in tropical plant retail trade. Breaking into to the quite different field of wholesale Bromeliad business as well as cultivation posed challenges. We have transcended them all and so we not only can share with you today, our Bromeliads landscape ideas, but also a range of healthy Bromeliad plants, including our cross-bred Bromeliads.
Here is a list of our Beautiful Tropical Bromeliad Plants available...
Aechmea
Alcantarea
Androlepis
Neoregelia
Nidilarium
Vriesea
Werauhia
Xvrieseacantarea
We, the Grant Family, welcome your interest in Wholesale Bromeliads. We are thrilled that you have found us, as your special supplier of Bromeliads! Call or email us for a full price list and inventory of our beautiful Bromeliads.
As a passionate traditional farming family, we actively maintain one of South Florida's largest and most successful Bromeliads Landscape Ideas Nurseries.
Wholesale Tropical Plants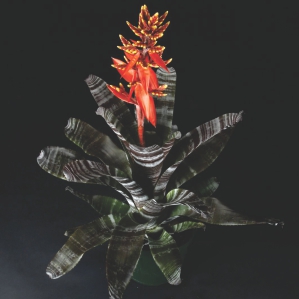 Grant's Farm Nursery is located in South Florida and ships Wholesale tropical Bromeliad plants throughout the USA.