Bromeliads in South Florida


One will be hard-pressed to find Bromeliads in South Florida that can meet our high standards. We strive to supply Grade A Bromeliad plants, at all times. We assure bulk-buyers of an excellent range of Bromeliads in healthy condition and fit for selling on to their own customers.
Here at our reputable farm, Grant's Farm Nursery, we focus steadfastly on being an outstanding wholesalers of Bromeliads in South Florida as well as throughout the USA. We leave no stones unturned, as the saying goes! We are well-known for our attention to detail. We are praised for our efficiency and accuracy at order processing. You can confidently rely on our A-Team to ship you what you ordered.
Grower and Supplier of Beautiful Bromeliads in South Florida
Our wholesale Bromeliads in South Florida have always been much sought-after. We established our farm, a sprawling 22 acre estate, in 1991. Since then, we have supplied and benefited numerous professional gardeners with healthy Bromeliad plants. Contact us as soon as possible. We will give you our undivided attention. We want you to place your bulk orders as early as possible. We want you to thrive!
Landscapers Bromeliads in South Florida
We, the Grant Family of today, are carrying out the injunctions laid down by many branches of the grant Family who successfully farmed during the 1920's in America. We are proud of the great farming heritage from which we descended, As a very well established wholesaler of exclusively Bromeliads sold in South Florida and throughout the USA, you can confidently rely on us. We are a trustworthy supplier.
Cultivating and bulk-selling Bromeliads in South Florida is indeed challenging. We rise to the issues presented everyday. We achieve our goals. Our main goal is to please you, our treasured customers. Make contact with us, meet us in FREE consultation. We have stunning Bromeliads for you!
Here is a list of our Beautiful Tropical Bromeliad Plants available...
Aechmea
Alcantarea
Androlepis
Neoregelia
Nidilarium
Vriesea
Werauhia
Xvrieseacantarea
We, the Grant Family, welcome your interest in Wholesale Bromeliads. We are thrilled that you have found us, as your special supplier of Bromeliads! Call or email us for a full price list and inventory of our beautiful Bromeliads.
As a passionate traditional farming family, we actively maintain one of South Florida's largest and most successful Bromeliads in South Florida Nurseries.
Wholesale Tropical Plants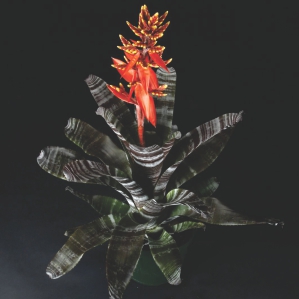 Grant's Farm Nursery is located in South Florida and ships Wholesale tropical Bromeliad plants throughout the USA.