Bromeliads in Miami

Grant's Farm Nursery offers Bromeliads In Miami. If you are a gardening professional, a landscape artist or any other type of bulk-buyer, this is the source that will prove perfect for your needs. We are ready to supply you with detailed information on how to place orders.

Since 1991, we have been bulk-selling our Bromeliads In Miami as well as in other parts of Florida and throughout the USA. We, the reputable Grant's Farm Nursery, own and operate a 22 acre Bromeliad farm, located in Davie, South Florida. We encourage you to get to know about us and our stunning Bromeliads. We are a customer-oriented supplier. We give our customers our undivided attention, from start to finish. We are the ideal farm, your supplies!

Grower and Supplier of Beautiful Bromeliads in Miami
Count on our helpful staff, here at Grant's Farm Nursery, to assist you in formulating your bulk-order for Bromeliads whether in Miami is where you want them delivered or in any other area. Our Grade A Bromeliads are sure to meet your highest expectations. Read glowing reviews published by customers, pointing out our strengths, especially our focused approach to service and willingness to facilitate.
Landscapers Bromeliads in Miami
The range of Bromeliads In Miami that we cultivate and cross-breed will thrill you. You surely have options when you bulk-buy from us, Grant's Farm Nursery. There is absolutely no doubt, that we fulfill the needs of many customers who need Bromeliads that are first-class.

Support us as we strive to further expand our selection of Bromeliads in Miami. We are passionate about the cultivation, selling and distribution of Bromeliads. We continue to inject new funds and resources into the development of our 22 acre farm, so that our valued customers can be assured of an adequate supply of Bromeliads. Call or email us for details!

Here is a list of our Beautiful Tropical Bromeliad Plants available...
Aechmea
Alcantarea
Androlepis
Neoregelia
Nidilarium
Vriesea
Werauhia
Xvrieseacantarea
We, the Grant Family, welcome your interest in Wholesale Bromeliads. We are thrilled that you have found us, as your special supplier of Bromeliads! Call or email us for a full price list and inventory of our beautiful Bromeliads.
As a passionate traditional farming family, we actively maintain one of South Florida's largest and most successful Bromeliads in Miami Nurseries.
Wholesale Tropical Plants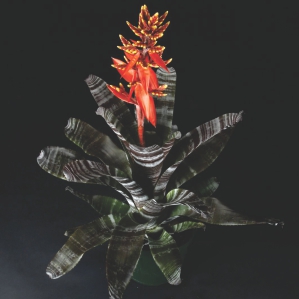 Grant's Farm Nursery is located in South Florida and ships Wholesale tropical Bromeliad plants throughout the USA.