Bromeliads in Broward County
Savvy landscapers and garden designers buy Bromeliads in Broward County from us, Grant's Farm Nursery, in bulk. Our prices are low. We have earned an outstanding reputation for fast delivery of a range of healthy, stunning Bromeliads. Some are skillfully cross-bred by our experts, here on our farm.

Customers who bulk purchased our Bromeliads in the Broward County area, praise us highly and refer us to others, without hesitation. We are a well-established wholesale business, with tremendous practical experience, both in the cultivation and the bulk selling of Bromeliads. Our clients include: interior designers, plant brokers, landscapers, landscape designers, retailers and large garden centers.

Grower and Supplier of Beautiful Bromeliads in Broward County
Grant's Farm Nursery has distinguished itself as a prime source for stunning Bromeliads, some cross-bred by us, here on our 22 acre Bromeliad farm. We have operated our exclusive Bromeliad wholesale business since the early 1990's. Trust us! we are an ethical company. We value integrity and reliability, our hallmarks. If you are serious about bulk-buying Bromeliads in Broward County, call or email us!

Landscapers Bromeliads in Broward County
Grant's Farm Nursery is a well-respected, family owned and operated wholesale tropical plant business. We specialize in the extensive cultivation of only Bromeliads. We bulk-sell our Bromeliads in Broward County and other counties of South Florida.

We are becoming well-known across the USA, as a prime source for healthy Bromeliad plants. We bulk-sell a variety of Bromeliads in the Broward County area and beyond. We ship throughout the USA. We can meet your Bromeliad needs now!
Here is a list of our Beautiful Tropical Bromeliad Plants available...
Aechmea
Alcantarea
Androlepis
Neoregelia
Nidilarium
Vriesea
Werauhia
Xvrieseacantarea
The Grant Family welcomes your interest in Wholesale Bromeliads. We are thrilled that you have found us and have made the choice to buy beautiful Bromeliads! Call or email us for a full price list and inventory of our beautiful Bromeliads.
As a passionate traditional farming family, we actively maintain one of South Florida's largest and most successful Bromeliads in Broward County Nurseries.
Wholesale Tropical Plants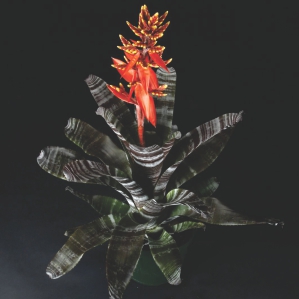 Grant's Farm Nursery is located in South Florida and ships Wholesale tropical Bromeliad plants throughout the USA.