Bromeliads Hollywood
Bromeliads Hollywood are widely available at Grant' Farm Nursery. Our goal is to supply you with beautiful, healthy and vividly colored Bromeliads. when you contact us and we will immediately process your order. Contact us today!

Our clients are professional landscapers, garden designers, large retail garden centers, and commercial contractors. Choose the reputable Grant's Farm Nursery, as your Bromeliads Hollywood supplier. We can help you save money when you order in bulk size!
Grower and Supplier of Beautiful Bromeliads Hollywood
Bromeliads Hollywood are supplied by us, Grant's Farm Nursery. Our stellar reputation provides quality control and high standards. Clients have said our work is impeccable. Bromeliads come in a wide range of sizes. Some are miniatures, others are giants! Bromeliads are more widely used as ornamental plants in both luxury settings and in ordinary homes.
Landscapers Bromeliads Hollywood
In 1959, we opened one of the largest retail nurseries until the late 1980's. At that point, we gained our status as an exclusive Bromeliads Hollywood. We are proud to ship throughout the U.S.A.
We provide some of the best wholesale Bromeliads at Grant's Farm Nursery! We attracted many loyal wholesale clients. Our well-maintained 22 acre Bromeliad farm has remained at this location, since 1991. Call us or email us to learn more!
Here is a list of our Beautiful Tropical Bromeliad Plants available...
Aechmea
Alcantarea
Androlepis
Neoregelia
Nidilarium
Vriesea
Werauhia
Xvrieseacantarea
We, the Grant Family, welcome your interest in Wholesale Bromeliads. We are thrilled that you have found us, as your special supplier of Bromeliads! Call or email us for a full price list and inventory of our beautiful Bromeliads.
As a passionate traditional farming family, we actively maintain one of South Florida's largest and most successful Bromeliads Hollywood Nurseries.
Wholesale Tropical Plants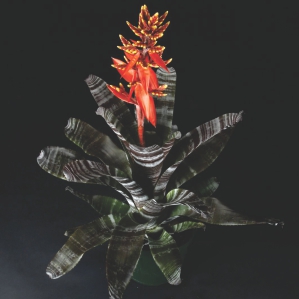 Grant's Farm Nursery is located in South Florida and ships Wholesale tropical Bromeliad plants throughout the USA.