Bromeliads Ft Lauderdale


The Bromeliads which Ft Lauderdale professional garden designers and decorators favor, are the ones skillfully cultivated by us, here at our well-established our spectacular like no other at Grant's Farm Nursery. Our Bromeliads are sure to interest you, particularly our cross-bred Bromeliads! We ship across the USA.
The types of Bromeliads in Ft Lauderdale homes and offices were once seen only in royal botanical gardens and in greenhouses of wealthy Europeans. With more than 3,000 species, (new species being discovered), the plants are visually appealing, displaying various shapes, patterns, colors and sizes. Bromeliads are perfect for professional garden projects, including the creative landscaping of frost-free areas, or grown outside in containers and brought inside, when severe weather strikes.
Grower and Supplier of Beautiful Bromeliads Ft Lauderdale
We supply many loads of Bromeliads to Ft Lauderdale bulk buyers each year. They are all extremely pleased with the way we conduct business. We value integrity. We are an ethical company and few there are these days! Count on us to supply you with healthy Bromeliads throughout the year. Contact us. Use email or telephone. We will respond immediately and facilitate you in every possible way. Act swiftly!
Landscapers Bromeliads Ft Lauderdale
When we established, in 1959, one of the largest tropical plant retail nurseries in South Florida, we did not contemplate cultivating Bromeliads. We are however passionate about them since then! In the 1990's we purchased 30 acres in Davie and set about developing a Bromeliad plant farm. Today, we supply, in bulk, Bromeliads in Ft Lauderdale and other Florida cities. We ship worldwide also.
Our change from retail trading to the bulk-selling of Bromeliads to Ft Lauderdale garden professionals and builders decorating newly built residential complexes, has proven successful. We are happy and so are our clients! Place your order, today!
Here is a list of our Beautiful Tropical Bromeliad Plants available...
Aechmea
Alcantarea
Androlepis
Neoregelia
Nidilarium
Vriesea
Werauhia
Xvrieseacantarea
We, the Grant Family, welcome your interest in Wholesale Bromeliads. We are thrilled that you have found us, as your special supplier of Bromeliads! Call or email us for a full price list and inventory of our beautiful Bromeliads.
As a passionate traditional farming family, we actively maintain one of South Florida's largest and most successful Bromeliads Ft Lauderdale Nurseries.
Wholesale Tropical Plants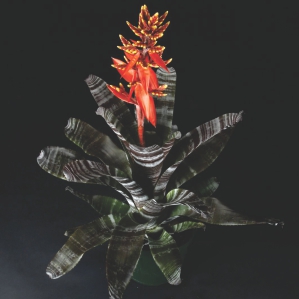 Grant's Farm Nursery is located in South Florida and ships Wholesale tropical Bromeliad plants throughout the USA.