Bromeliads Fort Lauderdale
Grant's Farm Nursery offers stunning Bromeliads to Fort Lauderdale based garden designers and landscape artists. We cultivator and bulk sell Bromeliads. We ship throughout the USA. Count on us as a well-established, reliable source.
Healthy, wholesale Bromeliads which Fort Lauderdale bulk buyers favor over other tropical plants are what we concentrate our energy and efforts on, here at Grant's farm Nursery. We supply commercial buyers all over the world. Bromeliads entered recorded history 500 years ago. Today, these tropical plants are being cross-bred and developed by experts like us. Bromeliads are ideal as ornamental plants in homes, hotels and restaurants and can be incorporated into landscaped areas.
Grower and Supplier of Beautiful Bromeliads Fort Lauderdale
The Bromeliads which Fort Lauderdale professional landscapers prefer are the ones we cultivate and sell in bulk. Once well established, Bromeliads are easy to care for and manage. Some Bromeliads display tall, outstanding flower spikes, of up to 10 meters, while others measure only 2-3 mm across. Variety abounds in the Bromeliad world! You must handle Bromeliads with great care as their leaves have backward-curving teeth that can prove painful.
Landscapers Bromeliads Fort Lauderdale
The original Grant Family successfully farmed in America, during the 1920's era. We, the Grant family of today, established one of the largest and most up-scale Retail Plant Nurseries in South Florida many years ago. We managed it until the late 80's, when we changed our direction and entered wholesale trade in Bromeliads for Fort Lauderdale and other areas in Florida, also shipping throughout the U.S.A..
Our transition from tropical plant retail to exclusively wholesale Bromeliads for Fort Lauderdale buyers and others, has proven rewarding. We have been passionate about the cultivation of Bromeliads, here at our well-appointed 22 acre farm, ever since we started in 1991. We want to hear from you, via email or telephone.
Here is a list of our Beautiful Tropical Bromeliad Plants available...
Aechmea
Alcantarea
Androlepis
Neoregelia
Nidilarium
Vriesea
Werauhia
Xvrieseacantarea
We, the Grant Family, welcome your interest in Wholesale Bromeliads. We are thrilled that you have found us, as your special supplier of Bromeliads! Call or email us for a full price list and inventory of our beautiful Bromeliads.
As a passionate traditional farming family, we actively maintain one of South Florida's largest and most successful Bromeliads Fort Lauderdale Nurseries.
Wholesale Tropical Plants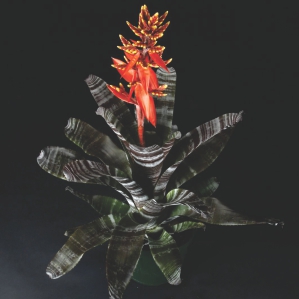 Grant's Farm Nursery is located in South Florida and ships Wholesale tropical Bromeliad plants throughout the USA.