Bromeliads Broward County
The supply of Bromeliads to Broward County bulk buyers is enhanced by the outstanding contribution of our farm, Grant's Farm Nursery. Since 1991, we have benefited numerous professional garden designers and also builders directing regeneration projects, by suppling healthy Bromeliads to them in bulk.
The Bromeliads that Broward County gardens proudly display may well be from our farm, Grant's Farm Nursery. We supply Bromeliads, in bulk, to many of the landscape artists and professional garden designers in Broward County. Bromeliads are among the most sought-after tropical plants, today. We want our customers to thrive! We maintain prices low. Order some from us in bulk! Call or email us, today!
Grower and Supplier of Beautiful Bromeliads Broward County
Clearly, our Bromeliad farm produces a range of stunning Bromeliads, out-shining other farms by far. You just simply cannot go wrong when you choose us as your supplier of Bromeliads if Broward County is where you need the Bromeliads delivered. We go the extra mile to facilitate our customers. Count on us to assist you from start to finish. Did you know that the Bromeliad is named after the Swedish medical doctor and botanist, Olaus Bromelius (1639-1707)? Now you know!
Landscapers Bromeliads Broward County
During the period 1959-1989, our Grant Family, owned and operated one of the largest retail nurseries dealing exclusively in tropical plants and located in South Florida. We transitioned, in 1991. We began growing and bulk-selling Bromeliads across Broward County Florida and beyond.
Today, we ship Bromeliads in bulk throughout the USA. We are now well-established and well-respected by our peers in the sector and of course, by our many loyal customers. We thoroughly enjoy developing the trade in Wholesale Bromeliads in Broward County. We are eager to serve you!
Here is a list of our Beautiful Tropical Bromeliad Plants available...
Aechmea
Alcantarea
Androlepis
Neoregelia
Nidilarium
Vriesea
Werauhia
Xvrieseacantarea
We, the Grant Family, welcome your interest in Wholesale Bromeliads. We are thrilled that you have found us, as your special supplier of Bromeliads! Call or email us for a full price list and inventory of our beautiful Bromeliads.
As a passionate traditional farming family, we actively maintain one of South Florida's largest and most successful Bromeliads Broward County Nurseries.
Wholesale Tropical Plants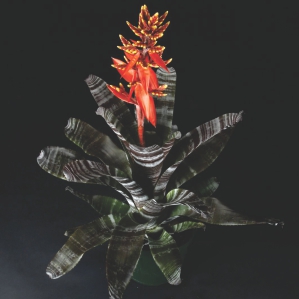 Grant's Farm Nursery is located in South Florida and ships Wholesale tropical Bromeliad plants throughout the USA.