Bromeliad Wholesaler Tampa
A Bromeliad Wholesaler in Tampa that you can trust is Grant's Farm Nursery. We house exactly what you need and want. We grow and crossbreed our plants to ensure you get a quality product from our friendly staff any day of the week!
Known for our positive reputation as a Bromeliad Wholesaler in Tampa, we will process your bulk order and provide you with our professional service the moment you walk through the door. Our staff is trained to uphold our values and ethics, which includes providing our customers with the best possible experience. So call Grant's Farm Nursery or email us to take the next step now!

Grower and Supplier of Beautiful Bromeliad Wholesaler Tampa
We develop our hybrids inside our own Bromeliad Wholesaler in Tampa establishment. Grant's Farm Nursery prides itself of quality products, and we take a great interest in what we have to offer. Our Bromeliads are elegant and modern, making them suitable for any occasion or project. These tropical plants are in high-demand, and our staff is standing by to begin your bulk order now!
Landscapers Bromeliad Wholesaler Tampa
As a Bromeliad Wholesaler in Tampa, we cater to interior designers, plant retailers and more. Grant's Farm Nursery is dedicated to providing quality plants at an affordable price. Call or email us now to learn more about or amazing deals!
For more than two decades, we have been a known name as a reliable Bromeliad Wholesaler in Tampa. We want you to get the most out of your purchase, that is why we only offer vibrant, robust plants without the expensive price tag!
Here is a list of our Beautiful Tropical Bromeliad Plants available...
Aechmea
Alcantarea
Androlepis
Neoregelia
Nidilarium
Vriesea
Werauhia
Xvrieseacantarea
We, the Grant Family, welcome your interest in Wholesale Bromeliads. We are thrilled that you have found us, as your special supplier of Bromeliads! Call or email us for a full price list and inventory of our beautiful Bromeliads.
As a passionate traditional farming family, we actively maintain one of South Florida's largest and most successful Bromeliad Wholesaler Tampa Nurseries.
Wholesale Tropical Plants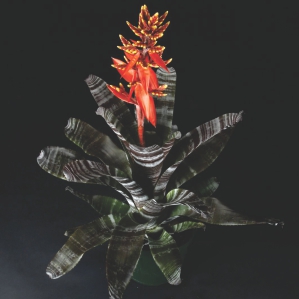 Grant's Farm Nursery is located in South Florida and ships Wholesale tropical Bromeliad plants throughout the USA.