Bromeliad Wholesaler Orlando
Professional garden designers who need a Bromeliad wholesaler in Orlando can confidently turn to us, Grant's Farm Nursery. We passionately cultivate 30 acres of Bromeliad plants in Davie, South Florida. We sell in bulk. Telephone us or email us!
We, Grant's Farm Nursery, are proud of our status as a leading Bromeliad wholesaler and Orlando bulk buyers as well as bulk buyers in other areas across the USA are welcome to access our Bromeliads. We want our customers to thrive! Count on us to facilitate you when you become our customer. We are praised by garden professionals who have benefited from our bulk shipments of Bromeliads.
Grower and Supplier of Beautiful Bromeliad Wholesaler Orlando
When we established our Bromeliad estate in 1991, we pledged to strive for excellence. We have achieved our high ideal. Our Bromeliads out-shine those offered by other farms. Plus, we are prepared to assist our customers from start to finish. Whether you need extra help from us to formulate your bulk order or to locate cost-effective shipping options, count on us. Make us your Bromeliad wholesaler whether Orlando is where you are or not, as we cover other areas as well.
Landscapers Bromeliad Wholesaler Orlando
Our business, Grant's Farm Nursery, has emerged as an outstanding Bromeliad wholesaler source Orlando bulk buyers appreciate. We are reliable. We greatly encourage you to get to know us and the stunning Bromeliads we cultivate, including our special cross-bred Bromeliads.
Grant's Farm Nursery, situated in Davie, South Florida, warmly welcomes serious interest in the bulk-buying of Bromeliads. With us as your Bromeliad wholesaler in Orlando, there will be nothing for you to worry about as we take care of all details.
Here is a list of our Beautiful Tropical Bromeliad Plants available...
Aechmea
Alcantarea
Androlepis
Neoregelia
Nidilarium
Vriesea
Werauhia
Xvrieseacantarea
We, the Grant Family, welcome your interest in Wholesale Bromeliads. We are thrilled that you have found us, as your special supplier of Bromeliads! Call or email us for a full price list and inventory of our beautiful Bromeliads.
As a passionate traditional farming family, we actively maintain one of South Florida's largest and most successful Bromeliad Wholesaler Orlando Nurseries.
Wholesale Tropical Plants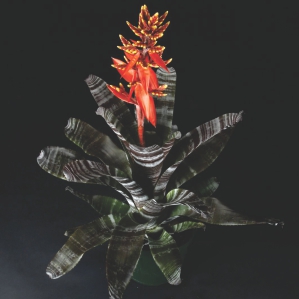 Grant's Farm Nursery is located in South Florida and ships Wholesale tropical Bromeliad plants throughout the USA.