Bromeliad Wholesaler near Tampa
A Bromeliad Wholesaler near Tampa that will meet the needs of every one of their customers is Grant's Farm Nursery. Garden designers, landscapers and retail garden centers love us, and we are sure you will too if you order from us!
As a Bromeliad Wholesaler near Tampa, we offer amazing deals and specials for our customers who cannot get enough of our tropical plant inventory. Our Bromeliads are available in a variety of different shapes, colors, sizes and patterns. Our robust and healthy plants are available to be shipped anywhere in the nation. So give us a call or email us now to begin your order!
Grower and Supplier of Beautiful Bromeliad Wholesaler near Tampa
Grant's Farm Nursery has earned a reputation for being a quality Bromeliad Wholesaler near Tampa. Our beautiful blooms are breath-taking and our exotic selection will inspire anyone interested in buying in bulk. Bromeliads are extremely effortless and easy-to-care-for. Their modern look adds a nice touch to any outdoor entrance or garden, so email or call us to learn more now!
Landscapers Bromeliad Wholesaler near Tampa
We are proud to earn the reputation as a quality Bromeliads Wholesaler near Tampa. We thrive on making our customers happy just like our tropical plants will thrive in your small and large landscaping projects.
Our amazing plants prove we are a quality Bromeliad Wholesaler near Tampa. So check us out today. Stop by for a quick visit or call our helpful staff to ask any questions you may have. Grant's Farm Nursery is waiting for your call!
Here is a list of our Beautiful Tropical Bromeliad Plants available...
Aechmea
Alcantarea
Androlepis
Neoregelia
Nidilarium
Vriesea
Werauhia
Xvrieseacantarea
We, the Grant Family, welcome your interest in Wholesale Bromeliads. We are thrilled that you have found us, as your special supplier of Bromeliads! Call or email us for a full price list and inventory of our beautiful Bromeliads.
As a passionate traditional farming family, we actively maintain one of South Florida's largest and most successful Bromeliad Wholesaler near Tampa Nurseries.
Wholesale Tropical Plants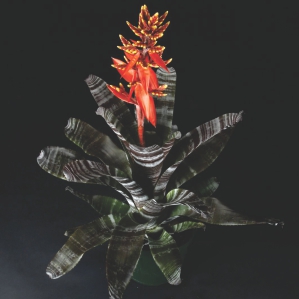 Grant's Farm Nursery is located in South Florida and ships Wholesale tropical Bromeliad plants throughout the USA.