Bromeliad Wholesaler Edgewood
We, Grant's Farm Nursery, are a Bromeliad Wholesaler with Edgewood clients who are professionals in the gardening field. There is absolutely no doubt that clients benefit from us, here at Grant's Farm Nursery. So can you! We are one of the prime suppliers of Bromeliads across the U.S.A.
We transitioned from retail trade in tropical plants and became a Bromeliad Wholesaler giving Edgewood bulk buyers a great opportunity to obtain as much healthy Bromeliads as they want. We are highly respected for our integrity and other high ideals and strong business principles. Our clients can look forward to transparent business transactions with us. Become our client and benefit from us!
Grower and Supplier of Beautiful Bromeliad Wholesaler Edgewood
New Bromeliad species are being found from time to time. We keep abreast of new developments in the Bromeliad world. We, ourselves, are engaged in an extensive cross-breeding program, here at our sprawling 22 acre plant farm, Grant's Farm Nursery. As a responsible Bromeliad Wholesaler for Edgewood Florida, we work hard to supply clients with what they want. We can help you!
Landscapers Bromeliad Wholesaler Edgewood
We supply, in bulk, healthy Bromeliads. Large retail garden centers are among our leading clients. We assure you that you too, can benefit from us. Bromeliads require little time and are easy to maintain once properly established. Call us! We are the ideal Bromeliad wholesaler in Edgewood for you!
In 1991, Grant's Farm Nursery was founded. We pledged to gave full attention to client relations and client satisfaction. We continue to do just that! You are sure to be impressed with us as your Bromeliad Wholesaler in Edgewood. Order now!
Here is a list of our Beautiful Tropical Bromeliad Plants available...
Aechmea
Alcantarea
Androlepis
Neoregelia
Nidilarium
Vriesea
Werauhia
Xvrieseacantarea
We, the Grant Family, welcome your interest in Wholesale Bromeliads. We are thrilled that you have found us, as your special supplier of Bromeliads! Call or email us for a full price list and inventory of our beautiful Bromeliads.
As a passionate traditional farming family, we actively maintain one of South Florida's largest and most successful Bromeliad Wholesaler Edgewood Nurseries.
Wholesale Tropical Plants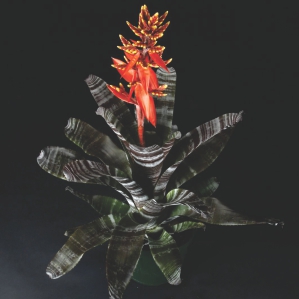 Grant's Farm Nursery is located in South Florida and ships Wholesale tropical Bromeliad plants throughout the USA.