Bromeliad Wholesaler Apopka
As a leading Bromeliad Wholesaler with Apopka clients, we, the reputable Grant's Farm Nursery, offers stunning Bromeliads. Our Bromeliads are among the most healthy and robust, on the market today. We supply mainly professional garden designers, interior decorators and landscape artists.
As an outstanding Bromeliad Wholesaler for Apopka, we assure buyers in that area and beyond, of first-class, healthy Bromeliads. Active landscapers and builders can benefit hugely from our outstanding Bromeliads as they search for attractive plants to fill open spaces around building projects. We urge such professionals to make contact with us! Did you know that there are 3,000 known varieties of Bromeliads?

Grower and Supplier of Beautiful Bromeliad Wholesaler Apopka
We, Grant's Farm Nursery, are a Bromeliad Wholesaler that Apopka professional gardeners highly appreciate. They know that they can rely on completely. We always go beyond the call of duty to facilitate and completely please our clients, from start to finish. We, Grant's Farm Nursery, look forward to your bulk-purchasing orders for our super Bromeliads. Call or email us! We have a lot to offer you!
Landscapers Bromeliad Wholesaler Apopka
Earlier generations of the Grant Family farmed in America, during the 1920's. In 1959, we, the present day Grant family, opened one of Florida's largest retail t plant nurseries and operated until the 80's. We then switched to being exclusively a Bromeliad Wholesaler for Apopka area and beyond. We ship all across the USA!
Operating as an exclusive Bromeliad Wholesaler for Apopka and beyond, has been challenging. We forge on, applying our strong work ethic and abundant energy! As our client, you benefit hugely! We are able to supply enchanting tropical Bromeliads when you need them for selling on. Our prices are very reasonable.
Here is a list of our Beautiful Tropical Bromeliad Plants available...
Aechmea
Alcantarea
Androlepis
Neoregelia
Nidilarium
Vriesea
Werauhia
Xvrieseacantarea
We, the Grant Family, welcome your interest in Wholesale Bromeliads. We are thrilled that you have found us, as your special supplier of Bromeliads! Call or email us for a full price list and inventory of our beautiful Bromeliads.
As a passionate traditional farming family, we actively maintain one of South Florida's largest and most successful Bromeliad Wholesaler Apopka Nurseries.
Wholesale Tropical Plants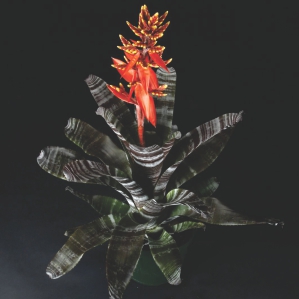 Grant's Farm Nursery is located in South Florida and ships Wholesale tropical Bromeliad plants throughout the USA.