Bromeliad Plants West Palm Beach
Grant's Farm Nursery is highly praised for healthy Bromeliad plants by West Palm Beach and other areas of South Florida. We concentrate on the bulk-selling of Bromeliads grown and cross-bred by us. Our clients are mainly professional landscapers, interior designers, plant brokers and garden center retailers
As a very reliable farm and nursery for Bromeliad plants for West Palm Beach bulk buyers we assure everyone of high quality at all times. We, here at Grant's Farm Nursery apply progressive husbandry and eco-friendly practices. We focus on presenting a range of healthy, colorful Bromeliads which will entice the clients of our bulk-buying clients! We aim at selling perfect specimens which are easy to sell on.
Grower and Supplier of Beautiful Bromeliad Plants West Palm Beach
Call us or email us and benefit from our fair priced Bromeliads. Our nursery for Bromeliad plants offer West Palm Beach bulk buyers great rewards! We ship to wholesale buyers throughout the U.S.A. As a popular houseplant on the market today, demand is high. We urge you to make early bookings. We facilitate you in every way. Be aware of sharp spines or teeth on Bromeliads, as they can be painful.
Landscapers Bromeliad Plants West Palm Beach
The Grant Family successfully farmed in the 1920's. We, the generation of today, are following the special farming tradition! We opened one of the largest Retail Nurseries in Florida, many years ago and earned ourselves a positive reputation which lives on with us today. We then became an nursery exclusively for Bromeliad plants and West Palm Beach bulk buyers support us fully. You can too!
Our bold move from Retail to exclusive wholesale was not without its ups and downs! We soldiered on and today, we can offer you Bromeliad plants for West Palm Beach bulk orders. Our sturdy Bromeliads are available to all professional landscapers in the USA, at low prices. Welcome to our 22 acre Bromeliad farm! It is magical indeed!
Here is a list of our Beautiful Tropical Bromeliad Plants available...
Aechmea
Alcantarea
Androlepis
Neoregelia
Nidilarium
Vriesea
Werauhia
Xvrieseacantarea
We, the Grant Family, welcome your interest in Wholesale Bromeliads. We are thrilled that you have found us, as your special supplier of Bromeliads! Call or email us for a full price list and inventory of our beautiful Bromeliads.
As a passionate traditional farming family, we actively maintain one of South Florida's largest and most successful nurseries, our Wholesale Nursery for Miami Bromeliad wholesale purchasing.
Bromeliad Plants West Palm Beach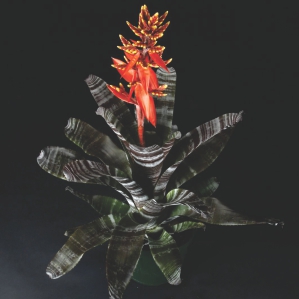 Grant's Farm Nursery is located in South Florida and ships Wholesale tropical Bromeliad plants throughout the USA.