Bromeliad Plants Palm Beach
If you are a professional landscaper looking to bulk buy Bromeliad plants for Palm Beach luxury homes, we greatly encourage you to talk to us, Grant's Farm Nursery. We are a well-established bulk seller of Bromeliads which we also cultivate ourselves. We ship our Bromeliads all over the USA.
We are well-known as one of the leading farms with Bromeliad plants and Palm Beach professional gardeners regularly purchase in bulk from us. The Grant Family has earned a very special place in the hearts of many satisfied clients! Our Bromeliads are to be seen gracing the world's famous luxury resorts and hotels, shopping malls, and corporate offices in both temperate and tropical zones.
Grower and Supplier of Beautiful Bromeliad Plants Palm Beach
Bulk buyers can trust us and place reliance on us, knowing that we are honest and that we have the capacity to supply efficiently and on time. Expect a range of specially cultivated Bromeliads, including some cross-bred by us. As a thriving Bromeliad plants farm Palm Beach and other areas of Florida are at an advantage having easy access to valuable tropical plants, Bromeliads. Call or email us now!
Landscapers Bromeliad Plants Palm Beach
The Grant Family has chosen to follow their forefathers who farmed in America, since the 1920's. The Grant Family opened one of the largest Retail Nurseries in South Florida and operated it until the late 1980's, when they transitioned into a farm of exclusively Bromeliad plants with Palm Beach sales outlets.
Wholesale trade had its low points but we are greatly encouraged by the strong support of our many clients nationwide. In 1991, we established our Bromeliad farm and here we are today, passionately tending our 30 acres of Bromeliads. Count on us for the Bromeliad plants Palm Beach home owners adore!
Here is a list of our Beautiful Tropical Bromeliad Plants available...
Aechmea
Alcantarea
Androlepis
Neoregelia
Nidilarium
Vriesea
Werauhia
Xvrieseacantarea
We, the Grant Family, welcome your interest in Wholesale Bromeliads. We are thrilled that you have found us, as your special supplier of Bromeliads! Call or email us for a full price list and inventory of our beautiful Bromeliads.
As a passionate traditional farming family, we actively maintain one of South Florida's largest and most successful plant farms, our Wholesale Nursery for Broward County Bromeliad wholesale purchasing.
Wholesale Tropical Plants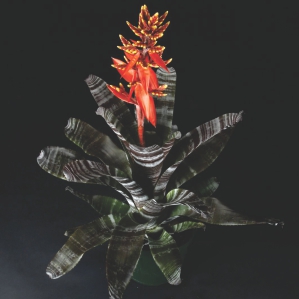 Grant's Farm Nursery is located in South Florida and ships Wholesale tropical Bromeliad plants throughout the USA.