Bromeliad Plants near South Florida
Our Bromeliad plants near South Florida seaports and airports can be delivered to you in any state of the USA. If you are a professional landscaper or garden designer with a need for bulk supplies of healthy Bromeliads, contact us immediately. We are the reputable Grant's Farm Nursery, cultivators of distinction.
We, the grant Family, own and operate a 22 acre Bromeliad farm in the heart of Davie, South Florida. If you need Bromeliad plants near South Florida or far away from South Florida, we are the ideal source for you to directly contact. Once upon a time, it is only the wealthy who could afford Bromeliads. Thanks to cultivators like us, Bromeliads are being widely distributed today. An average home can now purchase a Bromeliad plant. We sell Bromeliads in bulk to large garden centers and others.
Grower and Supplier of Beautiful Bromeliad Plants near South Florida
We do not doubt that the trading in wholesale Bromeliad plants near South Florida and throughout the USA is competitive. It definitely is! However, if you bulk but from us, Grants Farm Nursery, you will thrive! We maintain low prices compared to other suppliers of Bromeliad plants. Plus, we fully assure all of our customers, of healthy, robust Bromeliads. Let us present FREE estimates to you. Call us or email us, now!
Landscapers Bromeliad Plants near South Florida
Many years ago, we established the largest tropical plant retail nursery in South Florida. We earned ourselves a good name. Today, we have emerged as a leading wholesaler of Bromeliad plants near South Florida gateways, making for convenient shipping of Bromeliads all over the USA.
It was with great effort that we transitioned from being a well-established tropical plant retailer to being an exclusive wholesaler of a range of Bromeliad plants near South Florida shipping points. We can prove ideal, as your sole Bromeliad supplier.
Here is a list of our Beautiful Tropical Bromeliad Plants available...
Aechmea
Alcantarea
Androlepis
Neoregelia
Nidilarium
Vriesea
Werauhia
Xvrieseacantarea
We, the Grant Family, welcome your interest in Wholesale Bromeliads. We are thrilled that you have found us, as your special supplier of Bromeliads! Call or email us for a full price list and inventory of our beautiful Bromeliads.
As a passionate traditional farming family, we actively maintain one of South Florida's largest and most successful Bromeliad Plants near South Florida Nurseries.
Wholesale Tropical Plants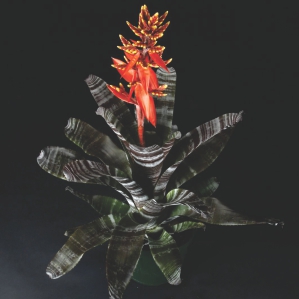 Grant's Farm Nursery is located in South Florida and ships Wholesale tropical Bromeliad plants throughout the USA.