Bromeliad Plants near Palm Beach
Our determination to make available Bromeliad Plants near Palm Beach was not in vain! Today, Palm Beach bulk buyers are assured of our healthy, easy-to-grow Bromeliads, as are the professional landscapers and other clients to whom we ship Bromeliads, all over the USA.
Bromeliad Plants near Palm Beach homes were once to be found only in royal botanical gardens or in private greenhouses of wealthy Europeans. There are more than 3,000 species and new species being discovered. We cross-breed Bromeliads on our farm. The results are stunning! Bromeliads come in a variety of shapes, colors and sizes. Bromeliads are ideal in the landscaping frost-free areas.
Grower and Supplier of Beautiful Bromeliad Plants near Palm Beach
Our Bromeliad Plants near Palm Beach are among the treasures of the plant kingdom. These plants are ancient. They display wide, strappy green leaves that look lightly powdered and carry backward-curving teeth. Be cautious when picking up the plant, as the teeth can hurt you. The beauty of nature is reflected in the Bromeliad's long-lasting flowering bracts. Call us to find out information on how how can buy our exotic Bromeliads!
Landscapers Bromeliad Plants near Palm Beach
We, the Grant family are not new to tropical plant trading. We opened one of the largest retail nurseries in South Florida and operated it successfully for many years. We earned ourselves a positive image and reputation which we maintain today, as a Bromeliad plants farm near Palm Beach with both has land national bulk-buyers.
We have expended tremendous financial and other resources cultivating and bulk-selling wholesale Bromeliad plants near Palm Beach luxury homes for many years. It is a labor of love for us as a farming business family, with similar historic roots. We passionately husband our an expansive 22 acre farm, respecting sound environmental principles and promoting eco-friendly practices in our community.
Here is a list of our Beautiful Tropical Bromeliad Plants available...
Aechmea
Alcantarea
Androlepis
Neoregelia
Nidilarium
Vriesea
Werauhia
Xvrieseacantarea
We, the Grant Family, welcome your interest in Wholesale Bromeliads. We are thrilled that you have found us, as your special supplier of Bromeliads! Call or email us for a full price list and inventory of our beautiful Bromeliads.
As a passionate traditional farming family, we actively maintain one of South Florida's largest and most successful Bromeliad Plants near Palm Beach Nurseries.
Wholesale Tropical Plants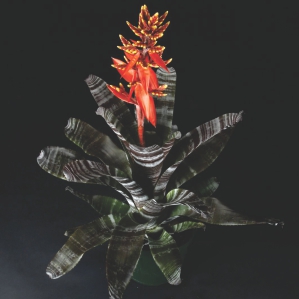 Grant's Farm Nursery is located in South Florida and ships Wholesale tropical Bromeliad plants throughout the USA.