Bromeliad Plants near Miami
Wholesale Bromeliads near Miami can be obtained from us, the Grant Family. Contact us at Grant's Farm Nursery. Whether you are a professional landscaper or a retail garden center, our Bromeliads will impress you! We ship healthy, robust Bromeliad plants, throughout the USA.
We can efficiently assemble and process your bulk purchase order for Bromeliad Plants near Miami has soon as you instruct us. We facilitate our clients in every possible way. Did you know that Bromeliads were once found only gracing royal botanical gardens and in private greenhouses of rich and famous Europeans? Well, today, we help to make Bromeliads widely available at low prices. Call or email us!
Grower and Supplier of Beautiful Bromeliad Plants near Miami
Our Bromeliad Plants near Miami are the healthy Bromeliads you want, the ones that entice, and so, very easy to sell on to your own customers. These regal plants have wide, strappy green leaves which appear to be lightly powdered, and carry curving teeth. Be cautious when picking them up! As you may know, Bromeliads thrive in a range of micro-climates. Trading in Bromeliads can be very lucrative.
Landscapers Bromeliad Plants near Miami
We owned and operated one of the largest retail nurseries in South Florida until the late 80's when we transitioned to wholesale. We became well-known and popular in those early days and we still are today. Bromeliad Plants near Miami are available to not only Miami bulk buyers but across the USA as well.
Our change from Retail to the selling of wholesale Bromeliads near Miami and throughout the USA was not as simple as you may think! We struggled at first! Thanks to you, our loyal clients, we are still serving in the Bromeliad bulk selling and cultivation business, a passion of ours!
Here is a list of our Beautiful Tropical Bromeliad Plants available...
Aechmea
Alcantarea
Androlepis
Neoregelia
Nidilarium
Vriesea
Werauhia
Xvrieseacantarea
We, the Grant Family, welcome your interest in Wholesale Bromeliads. We are thrilled that you have found us, as your special supplier of Bromeliads! Call or email us for a full price list and inventory of our beautiful Bromeliads.
As a passionate traditional farming family, we actively maintain one of South Florida's largest and most successful Bromeliad Plants near Miami Nurseries.
Wholesale Tropical Plants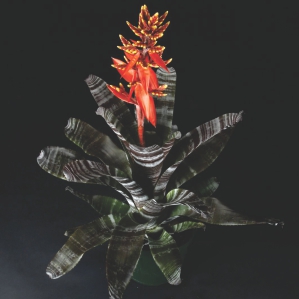 Grant's Farm Nursery is located in South Florida and ships Wholesale tropical Bromeliad plants throughout the USA.