Bromeliad Plants near Florida
If you are a landscaper and wholesale Bromeliad plants near Florida are what you need, we can help you immediately. Simply telephone us or email us! We supply the garden world professionals throughout the USA. We can supply you as well!
Bromeliad plants in Florida located gateways can be easily obtained from us, the Grant Family, owners and operators of the reputable Grant's Farm Nursery. We are a 22 acre farm cultivating and cross-breeding a range of Bromeliads. You just cannot go wrong when you choose us as your sole bulk-supplier of Bromeliads. Did you know, that there are over three thousand different species of Bromeliads?
Grower and Supplier of Beautiful Bromeliad Plants near Florida
We, the Grant Family are actively engaged in the distribution of wholesale Bromeliad plants near Florida, throughout the USA and other areas of the world. We have earned ourselves a good name. We have built strong relationships of trust with various professional garden designers and we have benefited them tremendously. Let us do likewise for you! We greatly encourage you to make contact with us today!
Landscapers Bromeliad Plants near Florida
There is absolutely no doubt that our Bromeliad plants near Florida out-shine Bromeliads offered by others. We assure all of our customers of healthy Bromeliad plants that are equally enticing and so very easy for you to sell on. Contact us now!
Our experience with tropical plants was gained in the retail trade, during the late 1950's until the 1980's. We then switched to the cultivation of exclusively Bromeliad plants near Florida seaports and airports. We ship in bulk, everywhere in the USA.
Here is a list of our Beautiful Tropical Bromeliad Plants available...
Aechmea
Alcantarea
Androlepis
Neoregelia
Nidilarium
Vriesea
Werauhia
Xvrieseacantarea
We, the Grant Family, welcome your interest in Wholesale Bromeliads. We are thrilled that you have found us, as your special supplier of Bromeliads! Call or email us for a full price list and inventory of our beautiful Bromeliads.
As a passionate traditional farming family, we actively maintain one of South Florida's largest and most successful Bromeliad Plants near Florida Nurseries.
Wholesale Tropical Plants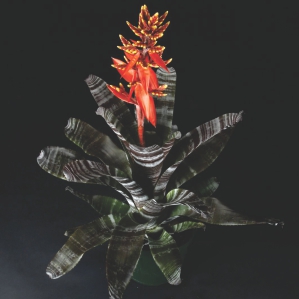 Grant's Farm Nursery is located in South Florida and ships Wholesale tropical Bromeliad plants throughout the USA.