Bromeliad Plants near Broward
Grant's Farm Nursery earned an impressive reputation for bulk-selling Bromeliads Plants near Broward and in other areas of South Florida. We also ship anywhere in the U.S.A. Be wise; make us your main source for Bromeliads. We supply for landscapers, interior designers, plant brokers and garden centers. The Bromeliad is named after Olaus Bromelius (1639-1707), a Swedish medical doctor and botanist.
Bromeliads are native to Brazil, South America. These beautiful, tropical Bromeliad plants grow just about every where, in all climates. They are like easy-to-care-for and to maintain. There are over 3,000 varieties. Bromeliads, with their stunning beauty, can be used in the landscaping of most frost-free areas, or grown in containers outdoors, and moved indoors whenever freezes occur. Call or email Grant's Farm Nursery for further information on Bromeliad Plants near Broward.
Grower and Supplier of Beautiful Bromeliad Plants near Broward
Bromeliad Plants near Broward are regarded as one of the most fascinating plants. The stately prized plants generally have wide, strappy green leaves which appear to be lightly dusted with fine powder. The leaves have extend backward-curving spines that may be painful when touched. It's important to be careful how you pick them up. Here's a fun fact. Did you know that Bromeliads were formerly only in the homes of wealthy Europeans? Today, you can find them everywhere.
Landscapers Bromeliad Plants near Broward
A traditional farming family, the Grant family has been actively farming since the 1920's and In the late 1950's, opened one of the largest Retail Nurseries in South Florida which operated until the 80's. We earned a brilliant reputation in the trade, and then decided to move into Wholesale Bromeliads Plants in Broward and have been selling so many since that period of time.
The change from Retail to Wholesale Bromeliad Plants near Broward County orders have proved successful - it's one of the reasons we are still in business today. The Grant Family have been at this present day 22 acre location, since 1991. We only sell wholesale and have the ability to ship our fascinating tropical plants throughout the USA, Canada and the Caribbean.
Here is a list of our Beautiful Tropical Bromeliad Plants available...
Aechmea
Alcantarea
Androlepis
Neoregelia
Nidilarium
Vriesea
Werauhia
Xvrieseacantarea
We, the Grant Family, welcome your interest in Wholesale Bromeliads. We are thrilled that you have found us, as your special supplier of Bromeliads! Call or email us for a full price list and inventory of our beautiful Bromeliads.
As a passionate traditional farming family, we actively maintain one of South Florida's largest and most successful Bromeliad Plants near Broward Nurseries.
Bromeliad Plants near Broward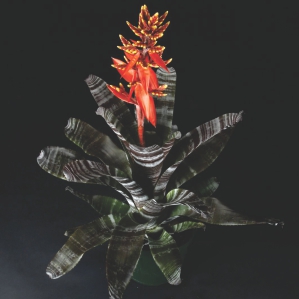 Grant's Farm Nursery is located in South Florida and ships Wholesale tropical Bromeliad plants throughout the USA.