Bromeliad Plants near Broward County
Bulk buying Bromeliad Plants near Broward County is easy; simply call us, here at the reputable Grant's Farm Nursery. We are well-known for our the efficient processing of bulk orders. Whether you are a professional landscaper, a leading garden designer or a garden center, our Bromeliads will be easy for you to sell on!
Bromeliad Plants near Broward County from us, are low-priced. We cultivate and cross-breed all of our Bromeliads ourselves, here in Florida. We are eager to have you as our client. Expect high standards and integrity. Did you know that there are over 3,000 species of Bromeliads in a variety of shapes, colors, sizes and that new species are being discovered? We are your one-stop shop for healthy Bromeliads.
Grower and Supplier of Beautiful Bromeliad Plants near Broward County
Our Bromeliad Plants near Broward County are the type you will find easy to sell on. We supply you with Bromeliads which will entice your clients. Bromeliads are showy. They are always beautiful and full of visually appealing colors. When you order with us, we respond immediately with efficient processing of wholesale purchase orders! Bromeliads are definitely among the most popularly desired tropical houseplants on the market today which means that you can have a thriving business with them!
Landscapers Bromeliad Plants near Broward County
After claiming fame as being one of the largest retail nurseries in South Florida, we then turned our full attention to wholesale, selling exclusively, first class Bromeliad plants near Broward County and all over the USA. We hope to impress you with our healthy Bromeliad plants!
We are passionate about our business in Wholesale Bromeliad plants near Broward County, Florida and in other localities as well. Our wholesale buyers are located throughout the U.S.A. Our sprawling 22 acre Bromeliad farm, established in 1991, is home to the beautiful Bromeliad plants which we are about to assemble for this up-coming bulk order! Is that order yours? Call to find out! Perhaps it is!
Here is a list of our Beautiful Tropical Bromeliad Plants available...
Aechmea
Alcantarea
Androlepis
Neoregelia
Nidilarium
Vriesea
Werauhia
Xvrieseacantarea
We, the Grant Family, welcome your interest in Wholesale Bromeliads. We are thrilled that you have found us, as your special supplier of Bromeliads! Call or email us for a full price list and inventory of our beautiful Bromeliads.
As a passionate traditional farming family, we actively maintain one of South Florida's largest and most successful Bromeliad Plants near Broward County Nurseries.
Wholesale Tropical Plants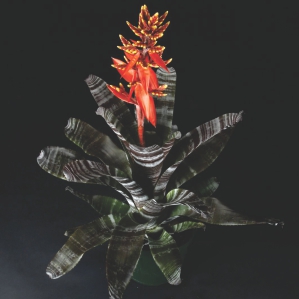 Grant's Farm Nursery is located in South Florida and ships Wholesale tropical Bromeliad plants throughout the USA.