Bromeliad Plants Miami
The Bromeliad plants in Miami that are considered as superior are the ones which we, the Grant Family, cultivate and cross-breed on our 22 acre farm. We ship in bulk, worldwide. We also supply Bromeliads locally. Our prices are reasonable. We supply mainly professional garden designers and retail centers.
We are highly praised by our clients, for the accurate and efficient manner in which we assemble and ship our Bromeliads. This is not at all surprising! We are highly experienced, having entered the business of Bromeliad cultivation and bulk shipping in the 1990's. We have been regularly shipping Bromeliad plants from Miami, to locations across the USA. Count on us to please you in every way possible!
Grower and Supplier of Beautiful Bromeliad Plants Miami
As a prime source for Bromeliad plants in Miami and beyond, we concentrate steadily on ensuring exceptionally good customer service. We are easy to deal with and we communicate well. Not many companies do! We have earned an outstanding reputation due to our capacity for hard work. We consistently supply healthy, robust Bromeliad plants to bulk buyers all over the USA. Our clients remain loyal to us!
Landscapers Bromeliad Plants Miami
We, the present day Grant Family, are dedicated to the cultivation of Bromeliad plants and Miami as well as other areas in South Florida, rely on our bulk supplies. We are pleased to be following our own rich family tradition, of farming in America.
When we established our wholesale Bromeliad plants trade Miami had no bulk suppliers. We filled a vacuum immediately! We are greatly motivated, knowing that our clients will support us, because we produce an impressive product----stunning Bromeliads, for shipment across the U.S.A.
Here is a list of our Beautiful Tropical Bromeliad Plants available...
Aechmea
Alcantarea
Androlepis
Neoregelia
Nidilarium
Vriesea
Werauhia
Xvrieseacantarea
We, the Grant Family, welcome your interest in Wholesale Bromeliads. We are thrilled that you have found us, as your special supplier of Bromeliads! Call or email us for a full price list and inventory of our beautiful Bromeliads.
As a passionate traditional farming family, we actively maintain one of South Florida's largest and most successful plant farms, our Wholesale Nursery for Broward County Bromeliad wholesale purchasing.
Wholesale Tropical Plants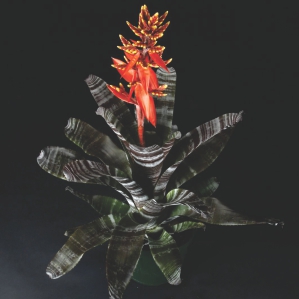 Grant's Farm Nursery is located in South Florida and ships Wholesale tropical Bromeliad plants throughout the USA.