Bromeliad Plants in South Florida
Bromeliad plants in South Florida that are healthy and robust are what we offer to our customers in bulk, here at Grant's Farm Nursery. You just simply cannot go wrong when you choose us, Grant's Farm Nursery, as your Bromeliad source
Our clients are mainly professional landscapers, garden designers, leading retail garden centers that are well-established. Our Bromeliads are extremely enticing, healthy and therefore easy to sell on to your own customers. We ship Bromeliads throughout the USA. There is absolutely no doubt that the bulk trade in Bromeliad plants in South Florida is tricky, but you can count on us for tips and guidance.
Grower and Supplier of Beautiful Bromeliad Plants in South Florida
Our Bromeliad plants grow in South Florida with little or no difficulty. One well established, Bromeliads thrive. Recent market research confirms, that Bromeliads are among the most popularly demanded plants today, all over the world. We greatly encourage you to contact us and discuss your bulk-purchasing needs. We have a lot to offer professional garden designers. We, grant's farm nursery, are easily accessible by telephone or by email.
Landscapers Bromeliad Plants in South Florida
During the late 1950's until the 1980's, we, the Grant Family, owned and operated one of the most impressive and the largest tropical plant retail business in Florida. We earned ourselves a positive reputation which we are maintaining. Count on us as the reliable source from which to order your Bromeliad plants in South Florida.
Switching from the business of retail plant trade to the cultivation and the bulk selling of Bromeliad plants in South Florida and throughout the U.S.A. presented major challenges. We forged on gallantly! Here we are today, a well-respected source for all types of Bromeliads, including those cross-bred by our experts.
Here is a list of our Beautiful Tropical Bromeliad Plants available...
Aechmea
Alcantarea
Androlepis
Neoregelia
Nidilarium
Vriesea
Werauhia
Xvrieseacantarea
We, the Grant Family, welcome your interest in Wholesale Bromeliads. We are thrilled that you have found us, as your special supplier of Bromeliads! Call or email us for a full price list and inventory of our beautiful Bromeliads.
As a passionate traditional farming family, we actively maintain one of South Florida's largest and most successful Bromeliad Plants in South Florida Nurseries.
Wholesale Tropical Plants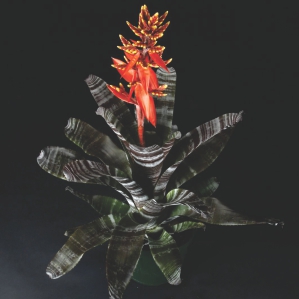 Grant's Farm Nursery is located in South Florida and ships Wholesale tropical Bromeliad plants throughout the USA.