Bromeliad Plants in Palm Beach
Bromeliad plants in Palm Beach that can be easily sold on by our wholesale buyers are available from us, Grant's Farm Nursery. Our main clients are professional landscapers, leading interior decorators, large garden centers.
We are proud to be able to make Bromeliad plants in Palm Beach widely available so that everyone has an opportunity to own a Bromeliad! Consider the fact that Bromeliads were once found only in royal botanical gardens and in the private greenhouses of wealthy Europeans. Did you know that there are more than 3,000 species and that new species still being discovered? Be confident about buying our plants which come in a wide range of shapes, colors and sizes.
Grower and Supplier of Beautiful Bromeliad Plants in Palm Beach
Our exotic Bromeliad plants in Palm Beach are one of the most sought after plants in the world today. These types of plants existed in South American where they are native, since ancient times. Their wide, strappy, green leaves look lightly powdered, and carry sharp backward-curving teeth. Be cautious when picking up the plant. The beauty and curiosity presented by the plant kingdom is clearly reflected in the Bromeliad's mysterious, long-lasting flowering bracts. Call us for further information!
Landscapers Bromeliad Plants in Palm Beach
When we opened one of the largest retail nurseries in South Florida and operated until the late 80's, we never knew that one day we will be dealing exclusively with Bromeliad plants in Palm Beach! Today that is our life! We cultivate and bulk-sell Bromeliads. Become our new client! We have great value to offer you!
We are not shy to say that the wholesale selling of Bromeliad plants in Palm Beach is not without its challenges but we are proud of the stocks we offer locally in Florida and nationally. Take advantage of the results of our well-maintained 22 acre farm, started in the 90s, the beautiful Bromeliad collections which we offer you in bulk!
Here is a list of our Beautiful Tropical Bromeliad Plants available...
Aechmea
Alcantarea
Androlepis
Neoregelia
Nidilarium
Vriesea
Werauhia
Xvrieseacantarea
We, the Grant Family, welcome your interest in Wholesale Bromeliads. We are thrilled that you have found us, as your special supplier of Bromeliads! Call or email us for a full price list and inventory of our beautiful Bromeliads.
As a passionate traditional farming family, we actively maintain one of South Florida's largest and most successful Bromeliad Plants in Palm Beach Nurseries.
Wholesale Tropical Plants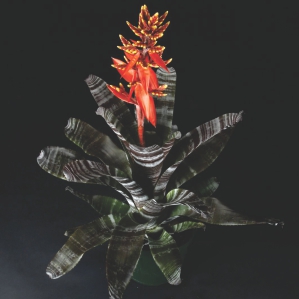 Grant's Farm Nursery is located in South Florida and ships Wholesale tropical Bromeliad plants throughout the USA.