Bromeliad Plants in Miami
Grant's Farm Nursery, a leading wholesaler of Bromeliad Plants In Miami, offers low prices. Our clients include, mainly, professionals in the gardening field and large garden centers. If you are interested in buying Bromeliads in bulk, call or email as soon as possible.

Our Bromeliad Plants In Miami can be shipped to you wherever you are located. Contact us and discuss your bulk-purchasing order. We,Grant's Farm Nursery, warmly welcome your active interest in our Bromeliads. We assure you of healthy, enticing Bromeliads that are easy to sell on to your own customers. we are highly rated by our peers in the plant sector here in Florida and by our many loyal customers throughout the United States of America.
Grower and Supplier of Beautiful Bromeliad Plants in Miami
One will be hard-pressed to find Bromeliad Plants In Miami which are as healthy and robust as our Bromeliads. We cultivate aggressively. We also direct a remarkable cross-breeding program. The results are positively astounding! We greatly encourage you to get to know us and our Bromeliads. You can benefit tremendously from engaging in business transactions with us. Do not hesitate to contact us today!

Landscapers Bromeliad Plants in Miami
As a prime source for Bromeliad Plants In Miami and throughout the USA, we proudly offer you our most reasonable prices. We also offer you our expertise on all aspects of Bromeliad cultivation. We want to share our extensive knowledge of Bromeliads with you. You cannot go wrong getting to know us!

Our Bromeliad Plants sold in Miami and across the USA will impress you tremendously. We are a passionate Bromeliad cultivator. Our ancestors, the Grant Family of 1920's American farming history, left us a great legacy of farming. Support us as we carry it on, in their name and with their high ideals.
Here is a list of our Beautiful Tropical Bromeliad Plants available...
Aechmea
Alcantarea
Androlepis
Neoregelia
Nidilarium
Vriesea
Werauhia
Xvrieseacantarea
We, the Grant Family, welcome your interest in Wholesale Bromeliads. We are thrilled that you have found us, as your special supplier of Bromeliads! Call or email us for a full price list and inventory of our beautiful Bromeliads.
As a passionate traditional farming family, we actively maintain one of South Florida's largest and most successful Bromeliad Plants in Miami Nurseries.
Wholesale Tropical Plants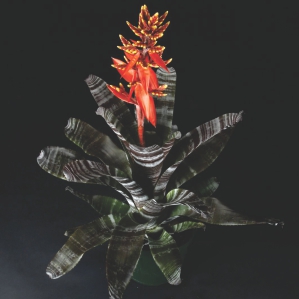 Grant's Farm Nursery is located in South Florida and ships Wholesale tropical Bromeliad plants throughout the USA.