Bromeliad Plants in Hollywood
Bromeliad plants in Hollywood are easy to buy in bulk by phoning us or sending an email to us. We are the reputable Grant' Farm Nursery. We cultivate a range of exotic Bromeliads. Our clients are professional garden designers and other bulk buyers all over the U.S.A. Contact us today!

The professional landscapers, garden designers, leading retail garden centers and building contractors who bulk buy from us, rate us highly. Many have re-generated out-dated residential complexes and used our Bromeliads in large block plantings around buildings. Make us, the reputable Grant's Farm Nursery, your main source, for healthy, exotic Bromeliad plants in Hollywood. We are eager to supply you!
Grower and Supplier of Beautiful Bromeliad Plants in Hollywood
Bromeliad plants in Hollywood from us can be relied upon as quick sellers. Our beautiful plants will entice your own customers. Here at Grant's Farm Nursery, our goal is to please you. We are well-known for quality control. Expect high standards from us. Bromeliads come in a wide range of size; miniatures, giants and in-between! Bromeliads are used as ornamental plants in luxury settings and in offices and homes. You will have no problem selling on our superb Bromeliads!
Landscapers Bromeliad Plants in Hollywood
We, the Grant Family, earned a good reputation when we operated one of the largest retail tropical plant nurseries in Florida. We transitioned to cultivating and selling wholesale Bromeliads and maintained our good name., Today, we are proud of our status as Bromeliad plants experts in Hollywood. We ship all over the U.S.A.
We offer wholesale Bromeliad plants in Hollywood, from our very well-maintained Grant's Farm Nursery! Our loyal wholesale clients praise us and refer us to other bulk buyers. Our spectacular 22 acre Bromeliad farm benefits from our dedication to hard work. We have been here, since 1991. Call us or email us for further details!
Here is a list of our Beautiful Tropical Bromeliad Plants available...
Aechmea
Alcantarea
Androlepis
Neoregelia
Nidilarium
Vriesea
Werauhia
Xvrieseacantarea
We, the Grant Family, welcome your interest in Wholesale Bromeliads. We are thrilled that you have found us, as your special supplier of Bromeliads! Call or email us for a full price list and inventory of our beautiful Bromeliads.
As a passionate traditional farming family, we actively maintain one of South Florida's largest and most successful Bromeliad Plants in Hollywood Nurseries.
Wholesale Tropical Plants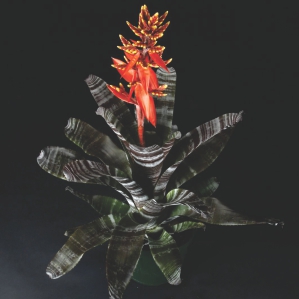 Grant's Farm Nursery is located in South Florida and ships Wholesale tropical Bromeliad plants throughout the USA.