Bromeliad Plants in Hollywood FL
Bromeliad plants in Hollywood FL can be easily bulk ordered from us! Simply telephone us or email us now! Our clients are mainly professional landscapers, interior designers, plant brokers and garden centers. Our exotic Bromeliad tropical plants can also be shipped to you, wherever you are in the USA.
Our Bromeliad plants in Hollywood FL are easy to maintain and thrive extremely well in most climates. Did you know that here are over 3,000 species and that enthusiastic cross-breeders are developing new ones? Bromeliads grace landscaped areas in a variety of shapes, colors and sizes. They add a sense of mystery, in a home, office, hotel or restaurant. Bromeliads are much sought after!
Grower and Supplier of Beautiful Bromeliad Plants in Hollywood FL
Our Bromeliad plants in Hollywood FL grounds, garden centers and public buildings are much admired. Both plant enthusiasts and enterprising Bromeliad collectors are also keen on our new cross-bred plants. These beautiful, regal plants have strappy green leaves and appear lightly powdered, with sharp backward-curving teeth; handle them with care to avoid pain. You will find it easy to sell on our Bromeliads.
Landscapers Bromeliad Plants in Hollywood FL
We, the present day Grant Family, are from a traditional American farming family, who operated farms in the 1920's. W chose to carry on the farming legacy. We opened one of the largest Retail Nurseries in South Florida and maintained it well into the late 1980's. We transitioned into cultivating and bulk-selling Bromeliads!
We are proud of our thriving wholesale business in Bromeliad plants in Hollywood FL . Our buyers are pleased with our offerings. We operate as general wholesale sellers, trading throughout the U.S.A. Since 1991, we have been passionately cultivating 30 acres of Bromeliads and we intend to continue forever!
Here is a list of our Beautiful Tropical Bromeliad Plants available...
Aechmea
Alcantarea
Androlepis
Neoregelia
Nidilarium
Vriesea
Werauhia
Xvrieseacantarea
We, the Grant Family, welcome your interest in Wholesale Bromeliads. We are thrilled that you have found us, as your special supplier of Bromeliads! Call or email us for a full price list and inventory of our beautiful Bromeliads.
As a passionate traditional farming family, we actively maintain one of South Florida's largest and most successful Bromeliad Plants in Hollywood FL Nurseries.
Bromeliad Plants in Hollywood FL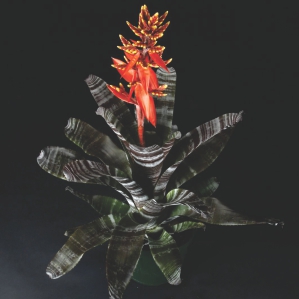 Grant's Farm Nursery is located in South Florida and ships Wholesale tropical Bromeliad plants throughout the USA.