Bromeliad Plants in Florida
We, Grant's Farm Nursery, offer healthy Bromeliad plants In Florida but we only sells them in bulk quantities. If you are a professional landscaper or garden designer, contact us! We can benefit you hugely! Call us or email us today!
You cannot go wrong when you decide to bulk-buy our outstanding Bromeliad plants In Florida. Customers who have been bulk-buying bromeliads from us for many years, rate us highly and are loyal to us. Remember that we do not sell directly to the general public. Our wholesale supplier status means that we establish commercial relationships with professional clients exclusively. Call us for details!
Grower and Supplier of Beautiful Bromeliad Plants in Florida
Bromeliads were originally seen only in the royal botanic gardens and in private greenhouses of the wealthy. Today, we, Grant's farm Nursery, are part of the movement to spread the joys of Bromeliads to the masses. We maintain low prices and go the extra mile to cultivate and cross-breed a range of stunning Bromeliads. Our Bromeliad plants In Florida have become increasingly popular over the years.

Landscapers Bromeliad Plants in Florida
Make a bulk-order for any of our special Bromeliad plants In Florida and we will expedite delivery! We take our responsibilities seriously, here at our farm nursery. We are prepared to ship Bromeliads throughout the USA, wherever you are located.

Grant's Farm Nursery, established in 1991, at a sprawling 22 acre farm in Davie, Florida is home to healthy, robust Bromeliad plants sold in Florida at reasonable prices, but only in bulk quantities. We welcome your keen interest! Call us today!

Here is a list of our Beautiful Tropical Bromeliad Plants available...
Aechmea
Alcantarea
Androlepis
Neoregelia
Nidilarium
Vriesea
Werauhia
Xvrieseacantarea
We, the Grant Family, welcome your interest in Wholesale Bromeliads. We are thrilled that you have found us, as your special supplier of Bromeliads! Call or email us for a full price list and inventory of our beautiful Bromeliads.
As a passionate traditional farming family, we actively maintain one of South Florida's largest and most successful Bromeliad Plants in Florida Nurseries.
Wholesale Tropical Plants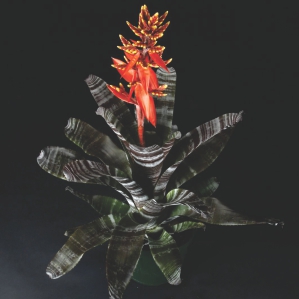 Grant's Farm Nursery is located in South Florida and ships Wholesale tropical Bromeliad plants throughout the USA.