Bromeliad Plants in Broward

Grant's Farm Nursery proudly bulk-sells Bromeliad plants in Broward. Clients include professional landscapers, garden designers, plant brokers and large retail garden centers. We ship throughout the U.S.A. Did you know that the Bromeliad is named after a Swedish medical doctor and botanist, Olaus Bromelius (1639-1707)?

If you are a bulk buyer of Bromeliad plants in Broward, we want to get to know you right now! We have bargains for you. Meet with us and be introduced to our healthy Bromeliad plants. Some are cross-bred by us, here on our superb 22 acre Florida located farm. Bromeliads are very easy-to-care-for and maintain, once established. There are over 3,000 varieties of Bromeliads. Our clients love our Bromeliads!
Grower and Supplier of Beautiful Bromeliad Plants in Broward
If you see stunning Bromeliad plants in Broward, chances are, they are ones which were cross-bred by us on our Bromeliad farm. Bromeliads are among the most enchanting plants in the tropical plant kingdom. These much sought after plants have wide, strappy green leaves which appear to be dusted with fine powder. Pick them up with great care. The leaves have backward-curving teeth that are sharp.
Landscapers Bromeliad Plants in Broward
Early generations of the Grant Family successfully farmed during the 1920's in America. We, the present day Grant Family chose to follow this rich farming heritage. We opened huge retail nurseries in South Florida years ago, but switched to cultivating Bromeliad plants in Broward for bulk supplying across the USA.
The bulk-selling of Bromeliad plants in Broward is a challenge. We face it bravely. We are greatly encouraged by the strong support which our loyal clients continue to shower upon our Bromeliad venture. We, the Grant Family welcome your interest.
Here is a list of our Beautiful Tropical Bromeliad Plants available...
Aechmea
Alcantarea
Androlepis
Neoregelia
Nidilarium
Vriesea
Werauhia
Xvrieseacantarea
We, the Grant Family, welcome your interest in Wholesale Bromeliads. We are thrilled that you have found us, as your special supplier of Bromeliads! Call or email us for a full price list and inventory of our beautiful Bromeliads.
As a passionate traditional farming family, we actively maintain one of South Florida's largest and most successful Bromeliad Plants in Broward Nurseries.
Bromeliad Plants in Broward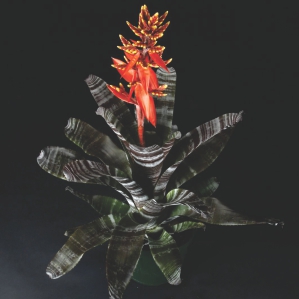 Grant's Farm Nursery is located in South Florida and ships Wholesale tropical Bromeliad plants throughout the USA.