Bromeliad Plants Hollywood FL
Grant's Farm Nursery offers Bromeliad plants from Hollywood FL that can be easily sold on, because they are so very enticing. Our clients are large retailers, professional garden designers, landscapers, interior designers, and plant brokers. We ship beautiful Bromeliad throughout the USA.
Our Bromeliad plants please Hollywood FL bulk buyers immensely. Let us supply Bromeliads to you, wherever you are in the U.S.A. We, the Grant Family, are passionate about Bromeliads and strive to promote the planting of Bromeliads. Bromeliads are known to soften harsh areas and add vibrant color, while creating visually striking features. Private homes and commercial properties can be beautifully decorated with Bromeliads of all species.
Grower and Supplier of Beautiful Bromeliad Plants Hollywood FL
We are well-established as a reliable supplier of Bromeliad plants in Hollywood FL as well as nation-wide. Our buyers find it rewarding to bulk-buy from us. They sell on our Bromeliads to private clients who use them to adorn rockeries, pathways, tree trunks, deriving pleasure from their beauty. These outstanding plants display strappy green leaves and appear to be as lightly powdered. They carry curved teeth which can be painful; take care when handling them.
Landscapers Bromeliad Plants Hollywood FL
The descendants of the present Grant family farmed extensively in America, during the 1920's. We, the Grant family of today, owned and operated one of the largest Retail Nurseries in South Florida, and kept it active until the late 80's. We later moved into exclusive wholesale Bromeliad plants for Hollywood FL buyers as well as shipment across the U.S.A.
Wholesale clients have supported us hugely over the years. We focus steadily on Bromeliads exclusively. We passionately tend our sprawling 22 acre farm so that you, our beloved clients, can have an excellent Bromeliad plants farm with Hollywood FL supplies which meet the highest expectations.
Here is a list of our Beautiful Tropical Bromeliad Plants available...
Aechmea
Alcantarea
Androlepis
Neoregelia
Nidilarium
Vriesea
Werauhia
Xvrieseacantarea
We, the Grant Family, welcome your interest in Wholesale Bromeliads. We are thrilled that you have chosen us as your special supplier of stunning Bromeliads! Call or email us for a full price list and inventory of our Bromeliads.
As a passionate traditional farming family, we actively maintain one of South Florida's largest and most successful firms, our Wholesale Nursery for Palm Beach Bromeliad sales.
Wholesale Tropical Plants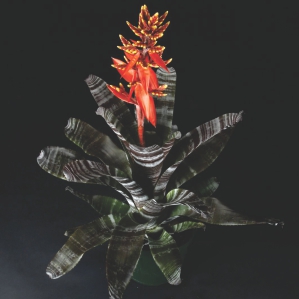 Grant's Farm Nursery is located in South Florida and ships Wholesale tropical Bromeliad plants throughout the USA.