Bromeliad Plants Ft Lauderdale
Grant's Farm Nursery, a source for Bromeliad plants from Ft Lauderdale is a well-established family owned/operated business with tremendous resources. Bulk-buy from us and take advantage of our expertise with all aspects of Bromeliads.
Benefit from the Bromeliad plants farm Ft Lauderdale bulk buyers regularly obtain supplies from and value. We assure you that we can efficiently supply Bromeliads to you, wherever you are in the U.S.A. We, the Grant family, passionately cultivate fields of Bromeliads so that you can have access to the exotic Bromeliad in bulk . Contact us by email or phone. We want to please you with our stunning Bromeliads!
Grower and Supplier of Beautiful Bromeliad Plants Ft Lauderdale
Bromeliads thrive on tree trunks and in rockeries, lending unique color and charm. They can be used as items of decor and conversation pieces. When creatively hung from overhanging tree branches, they are most visually appealing. These spectacular tropical plants can be supplied to you, in bulk, from our wholesale Bromeliad plants farm Ft. Lauderdale buyers praise, consistently. Call us now!
Landscapers Bromeliad Plants Ft Lauderdale
We, the present Grant Family enjoy farming just as much as our forefathers did, here in America, in the 1920's. We earned an outstanding reputation with our large retail tropical plant nurseries, many years ago. Today, our fine reputation is still in tact as we manage our Bromeliad plant farm and please Ft Lauderdale bulk buyers,
Our Bromeliad plant firm in Ft Lauderdale supplies nearby cities. We have been located on a sprawling 22 acre farm, since 1991, home to the Bromeliad plants which Ft Lauderdale bulk buyers are excited about! Become our client today!
Here is a list of our Beautiful Tropical Bromeliad Plants available...
Aechmea
Alcantarea
Androlepis
Neoregelia
Nidilarium
Vriesea
Werauhia
Xvrieseacantarea
We, the Grant Family, welcome your interest in Wholesale Bromeliads. We are thrilled that you have chosen us as your special supplier of stunning Bromeliads! Call or email us for a full price list and inventory of our Bromeliads.
As a passionate traditional farming family, we actively maintain one of South Florida's largest and most successful firms, our Wholesale Nursery for Palm Beach Bromeliad sales.
Wholesale Tropical Plants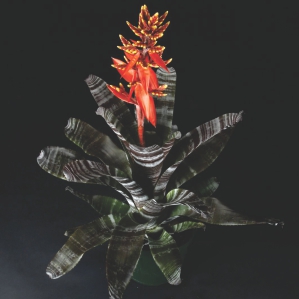 Grant's Farm Nursery is located in South Florida and ships Wholesale tropical Bromeliad plants throughout the USA.