Bromeliad Plants Fort Lauderdale
We, the Grant Family welcome professional gardeners interested in Bromeliad plants from Fort Lauderdale cultivated collections, owned and managed by us. We are exclusively bulk-suppliers. We ship to you, anywhere in the U.S.A.
Call or email us, at our superb farm for Bromeliad plants close Fort Lauderdale business centers and residential complexes. We offer a variety of healthy Bromeliad plants. We cross-breed Bromeliads; the results are encouraging, some say stunning! Benefit from our expertise and practical experience studying, cultivating and passionately nurturing Bromeliads. We look forward to supplying you!
Grower and Supplier of Beautiful Bromeliad Plants Fort Lauderdale
Our spectacular Bromeliads, from our Bromeliad plants farm Fort Lauderdale bulk buyers praise, can be shipped to wholesale buyers anywhere in the U.S.A. As a much sought after houseplant on the market today, the Bromeliad is ideal for selling on! Early booking is recommended. Demand is high! Native to South America, the Bromeliad plant is definitely unique. It appears as if lightly powdered, with backward-curving spines or teeth, which can be painful. Handle Bromeliads with great care.
Landscapers Bromeliad Plants Fort Lauderdale
We, the modern day Grant Family proudly offer you the results of our efforts at carrying on the farming tradition of our fore parents in America. Our family maintains a Wholesale Bromeliad plants farm Fort Lauderdale bulk buyers benefit from.
We changed from retail plant trading to exclusively wholesale trading in Bromeliads. The move has been rewarding! We tend our Bromeliads with great passion, here on our well-organized 22 acre farm. We have been here since 1991. We aim at supplying wholesale Bromeliad plants in Fort Lauderdale and nationwide as well.
Here is a list of our Beautiful Tropical Bromeliad Plants available...
Aechmea
Alcantarea
Androlepis
Neoregelia
Nidilarium
Vriesea
Werauhia
Xvrieseacantarea
We, the Grant Family, welcome your interest in Wholesale Bromeliads. We are thrilled that you have found us, as your special supplier of Bromeliads! Call or email us for a full price list and inventory of our beautiful Bromeliads.
As a passionate traditional farming family, we actively maintain one of South Florida's largest and most successful nurseries, our Wholesale Nursery for Miami Bromeliad wholesale purchasing.
Bromeliad Plants Fort Lauderdale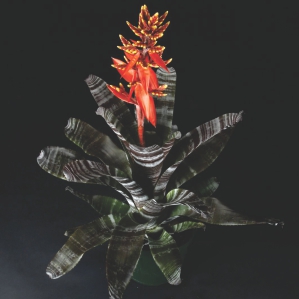 Grant's Farm Nursery is located in South Florida and ships Wholesale tropical Bromeliad plants throughout the USA.