Bromeliad Plants Florida
Grant's Farm Nursery cultivates Bromeliad plants in Florida and bulk-sells them throughout the USA. If you are a plant industry professional an you bulk buy tropical plants, seriously consider our Bromeliads. We maintain very reasonable prices.
As an aggressive bulk-buyers, you will be impressed with our offerings. Bulk buy from us and expect healthy, robust, enticing Bromeliads, cultivated on our 22 acre farm. We will answer your questions and assist you with shipping options. You just simply cannot go wrong when you choose us as your bulk-supplier of Bromeliads. In 1991, we set-up our farm nursery for the cultivation of Bromeliad plants in Florida.
Grower and Supplier of Beautiful Bromeliad Plants Florida
Here at Grant's Farm Nursery, Bromeliads are cultivated exclusively. We concentrate on developing healthy s Bromeliad stocks. We are clearly passionate about Bromeliads. We go the extra mile to ensure excellent Bromeliad plants, healthy and robust. Our enticing Bromeliads are ideal for you to sell on. Our Bromeliad plants please Florida based garden designers. You too, will be pleased!
Landscapers Bromeliad Plants Florida
Our ancestors, the Grant Family of the 1920's, farmed extensively in America. Determined to follow in their footsteps, we, the Grant Family of today, are maintaining the rich farming legacy. Support us, by bulk-buying Bromeliad plants from Florida based Bromeliad lovers with a passion for cultivation.
Here at our sprawling our 22 acre nursery, we ensure that we have the capacity to supply our customers with the special Bromeliad plants in Florida, that they need for their projects. We are highly respected for our reliability. Call us! Email us, today!
Here is a list of our Beautiful Tropical Bromeliad Plants available...
Aechmea
Alcantarea
Androlepis
Neoregelia
Nidilarium
Vriesea
Werauhia
Xvrieseacantarea
We, the Grant Family, welcome your interest in Wholesale Bromeliads. We are thrilled that you have found us, as your special supplier of Bromeliads! Call or email us for a full price list and inventory of our beautiful Bromeliads.
As a passionate traditional farming family, we actively maintain one of South Florida's largest and most successful nurseries, our Wholesale Nursery for Fort Lauderdale Bromeliad wholesale purchasing.
Wholesale Tropical Plants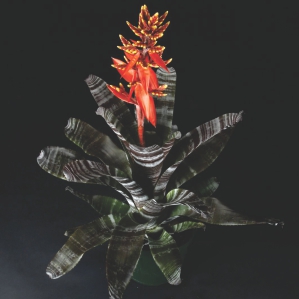 Grant's Farm Nursery is located in South Florida and ships Wholesale tropical Bromeliad plants throughout the USA.