Bromeliad Plants Broward
We bulk-ship our exotic Bromeliad plants from Broward to professional landscapers interior designers, plant brokers and garden centers throughout the U.S.A. You can place a bulk order by emailing us or telephoning us today!
The quality of our Bromeliad plants in Broward is outstanding. Our unique Bromeliads turn up in world famous luxury resorts, up-scale shopping centers and corporate offices. Fortunately, Bromeliads are not difficult to maintain and their stunning flowers do not perish easily. Our wholesale nursery operates at peak performance; you benefit as our client! We look forward to hearing from you!
Grower and Supplier of Beautiful Bromeliad Plants Broward
We streamline the bulk ordering process and keep every aspect simple. Who needs a stressful bulk-buying experience! Order our Bromeliad plants from Broward and be impressed with the impressive range we can ship directly to you, wherever you are in the U.S.A. Our clients tell us that large plantings of Bromeliads offer the most visually appealing scenes! Bromeliads can also soften harsh areas and add color.
Landscapers Bromeliad Plants Broward
We, the enterprising Grant family, chose to follow the pathway of our earlier generations, who actively farmed in America, since the 1920's. We opened one of the largest retail nurseries in South Florida, in 1959, and operated it until the late 1980's. Later on, we switched to cultivating and bulk-selling Bromeliad plants which Broward professional landscapers and others absolutely adore.
Our bold transition from retail to wholesale was not easy but we were determined to carry on and here we are today, able to supply you with Bromeliad plants from Broward, grown on our sprawling, well-maintained 22 acre Bromeliad farm!
Here is a list of our Beautiful Tropical Bromeliad Plants available...
Aechmea
Alcantarea
Androlepis
Neoregelia
Nidilarium
Vriesea
Werauhia
Xvrieseacantarea
We, the Grant Family, welcome your interest in Wholesale Bromeliads. We are thrilled that you have found us, as your special supplier of Bromeliads! Call or email us for a full price list and inventory of our beautiful Bromeliads.
As a passionate traditional farming family, we actively maintain one of South Florida's largest and most successful plant farms, our Wholesale Nursery for Broward County Bromeliad wholesale purchasing.
Wholesale Tropical Plants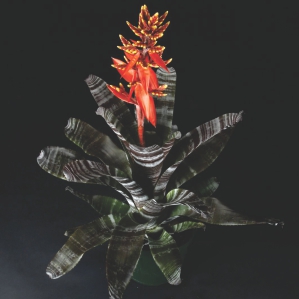 Grant's Farm Nursery is located in South Florida and ships Wholesale tropical Bromeliad plants throughout the USA.