Bromeliad Plants Broward County
Grant's Farm Nursery takes pleasure in bulk selling Bromeliad plants to Broward County professional landscapers, interior designers, plant brokers and garden center retailers. We also ship our exotic Bromeliads throughout the USA.
Our Bromeliad plants keep Broward County farm is ready to supply customers with spectacular collections of mysterious tropical plants, Bromeliads! Hard work and patience have earned us, the Grant Family, a fine reputation. Our Bromeliads can be seen in up-scale hotels, luxury resorts, trendy restaurants. Remember, Bromeliads are easy to grow and maintain, thus, great for selling on!
Grower and Supplier of Beautiful Bromeliad Plants Broward County
New wholesale buyers can take advantage of a range of stunning Bromeliad plants which Broward County commercial builders and professional garden designers regularly purchase from us. Bromeliads are appropriate to large block plantings, as they lend a visually appealing aspect to the landscape. How very decorative Bromeliads are! They can be placed in baskets and hung from trees, incorporated into fresh floral arrangements and added to rockeries without effort.
Landscapers Bromeliad Plants Broward County
We, the Grant Family, are known in Florida as an enterprising family with a passion for tropical plants, in particular, Bromeliads. We opened one of the largest retail nurseries in South Florida some years ago and did a thriving business. Today, we cultivate business the Bromeliad plants which Broward County bulk-buyers prefer.
Our brave step from retail to wholesale has proven rewarding. We, here at the reputable Grant's Farm Nursery have pleased many clients all over the U.S.A with stunning Bromeliad plants which Broward County bulk buyers also has access to.
Here is a list of our Beautiful Tropical Bromeliad Plants available...
Aechmea
Alcantarea
Androlepis
Neoregelia
Nidilarium
Vriesea
Werauhia
Xvrieseacantarea
We, the Grant Family, welcome your interest in Wholesale Bromeliads. We are thrilled that you have found us, as your special supplier of Bromeliads! Call or email us for a full price list and inventory of our beautiful Bromeliads.
As a passionate traditional farming family, we actively maintain one of South Florida's largest and most successful plant farms, our Wholesale Nursery for Broward County Bromeliad wholesale purchasing.
Wholesale Tropical Plants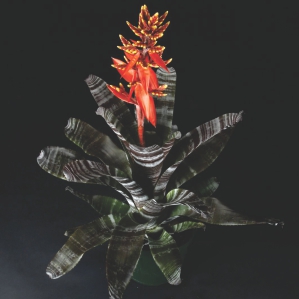 Grant's Farm Nursery is located in South Florida and ships Wholesale tropical Bromeliad plants throughout the USA.