Bromeliad Plant
Grant's Farm Nursery offers Bromeliad plant stocks to bulk buyers throughout the USA. We supply professional landscapers, garden designers, contractors. Large garden retail centers favor us as a bulk-supplier that they can rely on, every time.
Our Bromeliad plant stocks please and hugely benefit Florida based bulk buyers. We, Grant's Farm Nursery, are widely regarded as a prime source for healthy Bromeliads in bulk, at low prices. We are eager to supply Bromeliads to you, here in Florida, or wherever you are in the U.S.A. We greatly encourage you to get to know us and the range of Bromeliads that we offer. We can prove ideal for your supplies!
Grower and Supplier of Beautiful Bromeliad Plant
There is absolutely no doubt that we are the "GO TO" when professional landscapers and gardening consultants need bulk quantities of Bromeliads. If you want a Grade A Bromeliad plant supply in Florida, or anywhere in the USA, we are the supplier to contact. We ship nationwide. We facilitate all of our clients in every possible way and extend professional courtesies. Do not hesitate to contact us.
Landscapers Bromeliad Plant
As the descendants of an early American farming family known for a strong work ethic, we, the present day Grant Family, continue the rich legacy of enterprising farming. We owned and operated a huge retail center in South Florida, devoted to tropical plants. We later moved into exclusively wholesale Bromeliad plant trade.
We are proud of the rich associations and bonds that we have built over our many years in tropical plant trade. Today, we focus steadily on the cultivation and selling, in bulk, the Bromeliad plant. We go beyond the call of duty to ensure that our entire 22 acre Bromeliad plant farm is well-maintained, so that you, our valued clients, can have healthy Bromeliads in bulk when you place an order.
Here is a list of our Beautiful Tropical Bromeliad Plants available...
Aechmea
Alcantarea
Androlepis
Neoregelia
Nidilarium
Vriesea
Werauhia
Xvrieseacantarea
We, the Grant Family, welcome your interest in Wholesale Bromeliads. We are thrilled that you have chosen us as your special supplier of stunning Bromeliads! Call or email us for a full price list and inventory of our Bromeliads.
As a passionate traditional farming family, we actively maintain one of South Florida's largest and most successful firms, our Wholesale Nursery for Palm Beach Bromeliad sales.
Wholesale Tropical Plants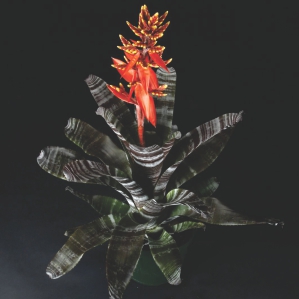 Grant's Farm Nursery is located in South Florida and ships Wholesale tropical Bromeliad plants throughout the USA.