Bromeliad Plant South Florida
Professional and bulk-buyers in the Bromeliad plant trade in South Florida are greatly encouraged to purchase from us, Grant's Farm Nursery. Our clients include active landscapers, garden designers and also large retail garden centers.
There is no doubt, that the Bromeliad plant sector in South Florida is competitive. However, if you use us as your prime source for Bromeliads, we assure you, that you will outpace your competitors. We encourage you to call or email us. We are ready to discuss your order! Book FREE consultation with us, if you wish.
Grower and Supplier of Beautiful Bromeliad Plant South Florida
Bromeliad plants adapt with ease to various climates. Even where it is frosty, Bromeliads can be grown in containers and brought indoors when the weather becomes severe. We want our buyers to realize, that Bromeliads are now more popularly demanded, than ever before. Recent market studies support this finding. Beauty of nature, is reflected in the Bromeliads mesmerizing, long-lasting flowers.
Landscapers Bromeliad Plant South Florida
We, the present Grant Family, owned and operated a successful tropical plant retail business for many years. We later switched to the cultivating and wholesale selling of the Bromeliad Plant South Florida, shipping to bulk-buyers across the U.S.A.
Our bold entry into the wholesale selling of the Bromeliad Plant South Florida and throughout the U.S.A. has not been without its challenges. Thanks to our loyal clients, we continue to maintain our superb 22 acre farm, established in 1991.
Here is a list of our Beautiful Tropical Bromeliad Plants available...
Aechmea
Alcantarea
Androlepis
Neoregelia
Nidilarium
Vriesea
Werauhia
Xvrieseacantarea
We, the Grant Family, welcome your interest in Wholesale Bromeliads. We are thrilled that you have found us, as your special supplier of Bromeliads! Call or email us for a full price list and inventory of our beautiful Bromeliads.
As a passionate traditional farming family, we actively maintain one of South Florida's largest and most successful Bromeliad Plant South Florida Nurseries.
Wholesale Tropical Plants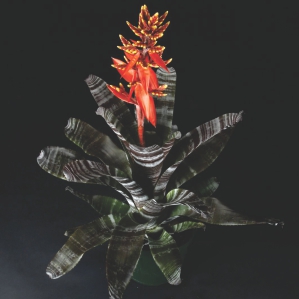 Grant's Farm Nursery is located in South Florida and ships Wholesale tropical Bromeliad plants throughout the USA.