Bromeliad Plant Miami
Be part of the Wholesale Bromeliad plant trade in Miami by purchasing healthy Bromeliads from us, here at Grant's Farm Nursery. Our bulk-buyers are professional garden designers, large retail garden centers and building contractors beautifying the surroundings of residential blocks.
The Bromeliad Plant Miami is much sought after as a decorative item in offices, restaurants, clubs and private homes. Given the stunning beauty of Bromeliads, this is to be expected! We, the Grant Family, are proud to present ourselves to buyers! We passionately cultivate and cross-breed Bromeliads. We ship in bulk all over the USA.
Grower and Supplier of Beautiful Bromeliad Plant Miami
We, here at Grant's Farm Nursery, welcome your keen interest in our Bromeliad plant farm in Miami localities or elsewhere! We assure you of healthy Bromeliads, when you bulk-buy from us. We also have all of the great attributes a bulk-buyer looks for, in choosing a bulk-supplier. Expect outstanding plants when you bulk-buy from us. Bromeliads have strappy green leaves which appear lightly powdered, but watch out for those backward-curving teeth which can hurt. Pick them up with care!
Landscapers Bromeliad Plant Miami
The Grant Family of today, is following in the footsteps of generations of Grant families who farmed successfully in 1920's America. We opened a large retail nursery in South Florida and operated until the late 80's, we changed to growing Bromeliads and bulk-selling the Bromeliad Plant Miami, shipping all over the USA.
Our enterprising move from retail plant trade, to cultivating the Bromeliad plant and in Miami the bulk-selling of Bromeliads to professional landscapers, is fueled our passion for Bromeliads. We ship throughout the U.S.A. Call us or email us, today!
Here is a list of our Beautiful Tropical Bromeliad Plants available...
Aechmea
Alcantarea
Androlepis
Neoregelia
Nidilarium
Vriesea
Werauhia
Xvrieseacantarea
We, the Grant Family, welcome your interest in Wholesale Bromeliads. We are thrilled that you have found us, as your special supplier of Bromeliads! Call or email us for a full price list and inventory of our beautiful Bromeliads.
As a passionate traditional farming family, we actively maintain one of South Florida's largest and most successful Bromeliad Plant Miami Nurseries.
Wholesale Tropical Plants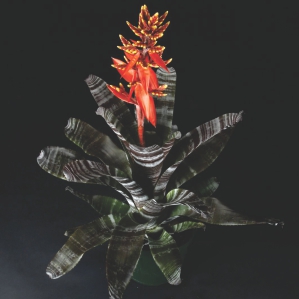 Grant's Farm Nursery is located in South Florida and ships Wholesale tropical Bromeliad plants throughout the USA.