Bromeliad Plant in South Florida
Choose Grant's Farm Nursery, the Bromeliad plant breeder in South Florida that you can trust. We cross-breed Bromeliads with remarkable results! If you are a professional landscaper or a retail garden center, become our bulk client today!
Here at Grant's Nursery Farm, when you become our client, you automatically become our top priority. Whether you are in Florida or in any other state, we are ready to discuss your bulk order and to make arrangements to supply you as quickly as possible. We have the type of Bromeliad plant in South Florida, at our farm, that will please you immensely and meet all of your landscaping needs.
Grower and Supplier of Beautiful Bromeliad Plant in South Florida
Meet with us in FREE consultation and discuss your needs. We can professionally guide you on selecting from our Bromeliad stocks. We keep up-to-date on new developments in the Bromeliad arena. We are ready to share important tips with you, the bulk buyer. We are willing to assist you, as you formulate Bromeliad plant orders in South Florida and seek cost-effective shipping. We are just ideal for you!
Landscapers Bromeliad Plant in South Florida
We, the present day Grant Family have earned an outstanding reputation, ever since we were involved with retail tropical plant trade. As a leading wholesaler of the Bromeliad plant in South Florida, shipping to bulk-buyers throughout the U.S.A. we promise you 100% customer satisfaction, every time.
When we decided to transition, becoming a wholesaler, selling the Bromeliad plant in South Florida and throughout the U.S.A. we did not anticipate so many challenges. however we forged on. Today, we are proudly offering not only a range of Bromeliads but also a range of Bromeliads, cross-bred by our team.
Here is a list of our Beautiful Tropical Bromeliad Plants available...
Aechmea
Alcantarea
Androlepis
Neoregelia
Nidilarium
Vriesea
Werauhia
Xvrieseacantarea
We, the Grant Family, welcome your interest in Wholesale Bromeliads. We are thrilled that you have found us, as your special supplier of Bromeliads! Call or email us for a full price list and inventory of our beautiful Bromeliads.
As a passionate traditional farming family, we actively maintain one of South Florida's largest and most successful Bromeliad Plant in South Florida Nurseries.
Wholesale Tropical Plants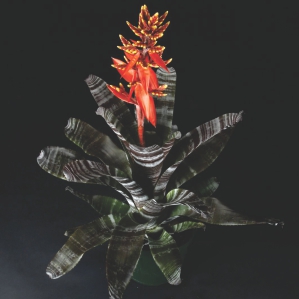 Grant's Farm Nursery is located in South Florida and ships Wholesale tropical Bromeliad plants throughout the USA.