Bromeliad Plant in Hollywood
The wholesale Bromeliad plant trade in Hollywood is an exciting one. As a seasoned bulk-seller, we interact with dynamic wholesale buyers doing spectacular floral projects all over the USA! If you are interested in our Bromeliads, call us!

We, Grant's Farm Nursery, cost-effectively bulk-sell all over the USA, the Bromeliad plant and in Hollywood all bulk buyers have equal access to the same fair wholesale pricing structure. Our leading clients include: professional landscapers and garden designers, large retail garden centers and builders who bulk buy for the enhancement of newly constructed building complexes, private and commercial.
Grower and Supplier of Beautiful Bromeliad Plant in Hollywood
Buy in bulk, the Bromeliad plant in Hollywood or in other areas, from us, the Grant family. We cultivate impressive Bromeliads on our 22 acre farm, here in South Florida. Our reach is wide; we ship everywhere in the USA! Our Bromeliad plants are healthy, robust and have already been proven as very easy to sell on. Bromeliads range in size, color, shape; from miniatures to giants and in-between!
Landscapers Bromeliad Plant in Hollywood
We, the Grant Family, have built trust and great rapport with numerous bulk-buyers throughout the USA. Our sound reputation for integrity in business dealings and our reliability, are among our hallmarks. Our clients praise us; so would you! We proudly present ourselves as the Bromeliad plant experts in Hollywood and beyond.
We offer wholesale Bromeliad plant buyers in Hollywood, healthy Bromeliads, including our cross-bred Bromeliads. Our prices are reasonable. Our spectacular Grant's Farm Nursery is home to a range of stunning Bromeliads, grown and care for passionately, by us! Call us or email us for further essential details!
Here is a list of our Beautiful Tropical Bromeliad Plants available...
Aechmea
Alcantarea
Androlepis
Neoregelia
Nidilarium
Vriesea
Werauhia
Xvrieseacantarea
We, the Grant Family, welcome your interest in Wholesale Bromeliads. We are thrilled that you have found us, as your special supplier of Bromeliads! Call or email us for a full price list and inventory of our beautiful Bromeliads.
As a passionate traditional farming family, we actively maintain one of South Florida's largest and most successful Bromeliad Plant in Hollywood Nurseries.
Wholesale Tropical Plants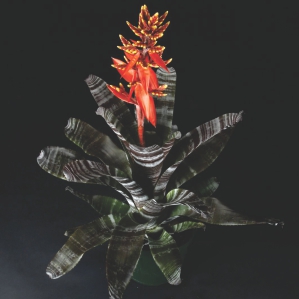 Grant's Farm Nursery is located in South Florida and ships Wholesale tropical Bromeliad plants throughout the USA.