Bromeliad Plant in Fort Lauderdale
Grant's Farm Nursery offers Bromeliad plant tips in Fort Lauderdale and beyond. Our clients are professional landscapers, garden designers, interior decorators and large retail garden centers focusing on easy to maintain plants.
We, Grant's Farm Nursery, contribute tremendously to the Wholesale Bromeliad plant sector in Fort Lauderdale, making available healthy Bromeliads in bulk. We ship bromeliads wherever you are in the U.S.A. Bromeliads entered recorded history 500 years ago. There are more than 3,000 known varieties. We cross-breed Bromeliads. The results are astounding! Call or email us for further information.
Grower and Supplier of Beautiful Bromeliad Plant in Fort Lauderdale
Bromeliad sales are skyrocketing! Did you know? Bromeliads are being heavily demanded, all over the world. This is not at all surprising; Bromeliads are unique and beautiful indeed! Place your specially priced wholesale Bromeliad plant order in Fort Lauderdale or wherever you are. We are ready to welcome you and process your order accurately. Our plants are easy to sell on! Call us or email us, order now!
Landscapers Bromeliad Plant in Fort Lauderdale
The farming history of the original Grant Family is interesting. It tells of a labor of love and passion. So too is our tale! We are the present day Grant Family, who cultivate the Bromeliad plant and in Fort Lauderdale, we supply bulk-buyers who are usually leading professional landscapers and garden designers. We assure you of healthy, robust Bromeliads including those we cross-breed.
We transitioned from retail to wholesale Bromeliad plant trade in Fort Lauderdale and beyond! We have no regrets! We delight in the cultivation and the selling in bulk of Bromeliads. We welcome you to our sprawling 22 acre farm, established since 1991, from which we ship plants throughout the USA.
Here is a list of our Beautiful Tropical Bromeliad Plants available...
Aechmea
Alcantarea
Androlepis
Neoregelia
Nidilarium
Vriesea
Werauhia
Xvrieseacantarea
We, the Grant Family, welcome your interest in Wholesale Bromeliads. We are thrilled that you have found us, as your special supplier of Bromeliads! Call or email us for a full price list and inventory of our beautiful Bromeliads.
As a passionate traditional farming family, we actively maintain one of South Florida's largest and most successful Bromeliad Plant in Fort Lauderdale Nurseries.
Wholesale Tropical Plants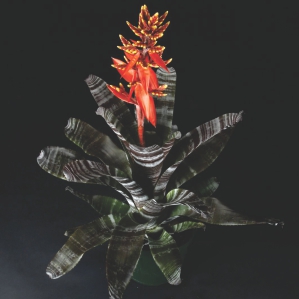 Grant's Farm Nursery is located in South Florida and ships Wholesale tropical Bromeliad plants throughout the USA.